We are fully capable of custom outfitting any size training facility, from a new garage gym just getting into CrossFit to a growing mid-sized gym all the way to an established University strength and conditioning center.
We have years of experience both personally and in association with our extensive network of contacts within the fitness industry with a wide array of products and the best way to utilize those items to efficiently and effectively enable and enhance any conceivable fitness, strength, or conditioning program in a functional environment.
Rogue Fitness is built upon finding and then eliminating challenges. We look forward to hearing about your own set of needs and addressing them to the best of our ability.

Brick Crossfit
BRICK Sport Performance Training is Los Angeles' premier sports performance center, with over 5,000 square feet of open floor space dedicated to CrossFit, MMA Training & Conditioning & Kickboxing. Their facility was custom outfitted by Rogue Fitness.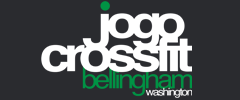 Jogo Crossfit
Jogo is a CrossFit-powered, community-oriented gym that was established in the sweet town of Bellingham, Washington in 2007. Our home base is a 5,000sqft renovated warehouse. Their passion is serving people through helping them pursue their healthiest, fittest, best life.
---
If you are interested in our consultation services, facility outfitting, or any other equipment needs you may think of, contact us.
Please send us your wish list of gear and we will get it turned around ASAP! You can attach it or copy into the text box below.
$17.95

$39.00
Facility Outfitting