Rogue Bumper Plates by Hi-Temp
The ultimate heavy duty bumper plates. Only from ROGUE.
Will ship in 3-5 business days.
Gear Specs
| | |
| --- | --- |
| Brand | Rogue |
| Bumpers | Multipurpose |
| Free Shipping | No |
| Made In USA | Yes |
| 3 Ships Free | No |
| Bumper Diameter | 17.5" |
| 10lb Plate Width | 1 3/8" |
| 15lb Plate Width | 1 7/8" |
| 25lb Plate Width | 2 1/4" |
| 35lb Plate Width | 3 1/8" |
| 45lb Plate Width | 3 3/4" |
FAQs
The most durable bumper plate of them all.
Made for more than a decade at the Hi-Temp plant in Tuscumbia, Alabama, these ultra heavy-duty Rogue bumper plates remain the only American-made bumpers on the market. By no coincidence, they also rank among the very best—vouched for by gym owners, competitive weightlifters, and strength training specialists, alike.
Finding a happy medium between the dangerous clang of old-school iron plates and the springy bounce of some imported bumpers, Hi-Temps are built from a nearly indestructible marriage of recycled, vulcanized rubber and a 2" stainless steel insert. Better still, the collar on Hi-Temp bumpers is inset from the plane of the plate, allowing for better protection when multiple plates are on the bar, and reducing the risk of inserts getting impacted or popping out.
These are not your father's dispensable bumper plates. Tough enough to handle the punishment of intense daily use (be it in a high school weight room, an Olympic training center, or your own home gym), your Rogue Hi-Temp bumpers are guaranteed to last for the long haul. Measuring 17.5" in diameter, they're available in weights of 10, 25, 35, and 45 pounds, with five different bumper set packages to choose from.
With Rogue and Hi-Temp, you're buying American, and you're buying the best. Be sure to check out the Reviews sections to see what recent customers had to say about their experience with Rogue Bumper Plates by Hi-Temp. And feel free to contact us if you have any questions about your bumper set ordering options.
MADE IN THE USA & GUARANTEED FOR ONE YEAR AFTER PURCHASE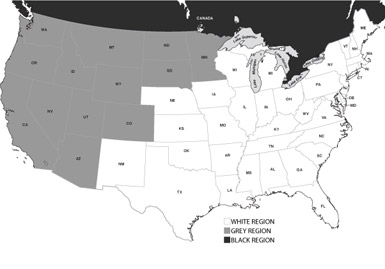 Set Descriptions:
160lb Set includes a pair each of 10, 25, and 45lb bumpers.
190lb Set includes a pair each of 10,15, 25, and 45lb bumpers.
210lb Set includes a pair each of 25,35 and 45lb bumpers.
230lb Set includes a pair each of 10, 25, 35, and 45lb bumpers.
260lb Set includes a pair each of 10, 15, 25, 35, and 45lb bumpers.
Shipping is included on the sets!
Reviews
Air Them out First
Review by
Deal
Quality
These are great plates for my Garage Gym. Feels good to be able to drop weights when you get tired without the loud crash of iron. My only suggestion is to let them sit outside for 2 or 3 days to off gas....they make quite an odor when stored inside right out of the box.
| Review for:
Rogue Bumper Plates by Hi-Temp
Great bumpers and extremely durable
Review by
Ben P
Quality
I've had these for around 3 years and they have proven to be excellent. I use them in a home gym, and have even left some of them outside for a year and they still look like they are new. I like the fact that they are made in the USA, are recycled, and have the stainless steel insert. I definitely recommend these as a first set of weights rather than buying iron plates - the extra money is well spent.
| Review for:
Rogue Bumper Plates by Hi-Temp
Great Bumper
Review by
Kyle S
Quality
These bumpers are perfect for CrossFit and best of all made in the USA!!! Occasionally you will get a 10# plate that cracks, but I have only seen this when its dropped from overhead with a 45# bar.
| Review for:
Rogue Bumper Plates by Hi-Temp
Love them
Review by
AJ
Quality
I bought these puppies and am now more comfortable lifting heavy without worrying about damage that could be done to my floor, noise, and even injury. Quality is great, customer service was one of the best I've seen! PR's...PR's all around!!!
| Review for:
Rogue Bumper Plates by Hi-Temp
Very happy with the plates and the follow up
Review by
Curtis
Quality
I was initially disappointed upon receiving my new bumper plates as they had a cut in them. Rogue Fitness stood behind their products and replaced the defective bumper plate. The new plates are great and without any defects.
| Review for:
Rogue Bumper Plates by Hi-Temp
One of a kind!
Review by
Steve Baker
Quality
The Hi-Temp bumpers by Rogue are truly one of a kind! These are the crowned jewel of any garage gym. The fact that they are American made sold me to buy them. I can always count on Rogue to make outstanding equipment!
| Review for:
Rogue Bumper Plates by Hi-Temp
Amazing Product
Review by
blessedbybarbells
Quality
These happen to be by far the best bumpers i ever owned if your looking for something to put up with a lot of beating. I use them these at my home gym and use them on my concrete drive. They withstand being dropped from overhead with any destruction. Great job on this one Rogue!!
| Review for:
Rogue Bumper Plates by Hi-Temp
Great Addition to a busy room
Review by
Coach E
Quality
I purchased these bumpers at the end of February this year. Waited to post a review to see how they held up to abuse. I purchased them for my high school weight room, so you know they have had about 5 years worth of abuse in that short amount of time.
I went with the 10 pound bumpers and the 35 pound bumpers. This configuration gave me the best diversity in the room. They are bullet proof. The kids abuse them daily and so far no problems. Yes they are a little thicker, but we can still get over 315 pounds of bumpers on the rogue bar. Not many people are going to need more than that for over head work in my room. Thank you Rogue for another great product.
| Review for:
Rogue Bumper Plates by Hi-Temp
Use them for what they're for...
Review by
RippetoeIsGoodForYou
Quality
OK, I bought these as a home workout solution set. However, I'm not doing Snatches or Cleans/Jerk yet and so don't drop my weights. Therefore, don't buy these if you primary lifting is squat/Press/DLs - these are not the best weights to buy for that given that they're very thick and you may run out of room on the bar.

As a product they're pretty rough in regards to fit and finish. The 10lbs plates were warped (concave) and the 35lbs/45lbs had very uneven edges. If you plan on being super rough with your weights then these are good as you can replace easily enough down the line.

I won't be buying more and when I start doing lifts that demand bumbers, I'll save up and go up a step in quality and sell the ones I have.
| Review for:
Rogue Bumper Plates by Hi-Temp
All Around Good Plates
Review by
Sean G
Quality
I bought 350lbs of weight in these so friends and I could do workouts in the garage. A couple of the plates arrived looking like the rubber hadn't been melted all the way on 1/4 - 1//2 the plate, but they haven't flaked or had any problems. Over all these plates have taken a beating and don't look like I use them. I'd buy another set in a second if I could convince the wife.
| Review for:
Rogue Bumper Plates by Hi-Temp
Other Customers Also Viewed