Rogue Bumper Plates by Hi-Temp
The ultimate heavy duty bumper plates. Only from ROGUE.
Will ship in 3-5 business days.
Gear Specs
| | |
| --- | --- |
| Brand | Rogue |
| Bumpers | Multipurpose |
| Free Shipping | No |
| Made In USA | Yes |
| 3 Ships Free | No |
| Bumper Diameter | 17.5" |
| 10lb Plate Width | 1 3/8" |
| 15lb Plate Width | 1 7/8" |
| 25lb Plate Width | 2 1/4" |
| 35lb Plate Width | 3 1/8" |
| 45lb Plate Width | 3 3/4" |
FAQs
The most durable bumper plate of them all.
Made for more than a decade at the Hi-Temp plant in Tuscumbia, Alabama, these ultra heavy-duty Rogue bumper plates remain the only American-made bumpers on the market. By no coincidence, they also rank among the very best—vouched for by gym owners, competitive weightlifters, and strength training specialists, alike.
Finding a happy medium between the dangerous clang of old-school iron plates and the springy bounce of some imported bumpers, Hi-Temps are built from a nearly indestructible marriage of recycled, vulcanized rubber and a 2" stainless steel insert. Better still, the collar on Hi-Temp bumpers is inset from the plane of the plate, allowing for better protection when multiple plates are on the bar, and reducing the risk of inserts getting impacted or popping out.
These are not your father's dispensable bumper plates. Tough enough to handle the punishment of intense daily use (be it in a high school weight room, an Olympic training center, or your own home gym), your Rogue Hi-Temp bumpers are guaranteed to last for the long haul. Measuring 17.5" in diameter, they're available in weights of 10, 25, 35, and 45 pounds, with five different bumper set packages to choose from.
With Rogue and Hi-Temp, you're buying American, and you're buying the best. Be sure to check out the Reviews sections to see what recent customers had to say about their experience with Rogue Bumper Plates by Hi-Temp. And feel free to contact us if you have any questions about your bumper set ordering options.
MADE IN THE USA & GUARANTEED FOR ONE YEAR AFTER PURCHASE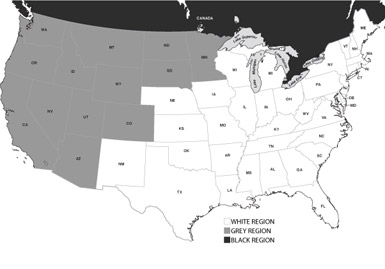 Set Descriptions:
160lb Set includes a pair each of 10, 25, and 45lb bumpers.
190lb Set includes a pair each of 10,15, 25, and 45lb bumpers.
210lb Set includes a pair each of 25,35 and 45lb bumpers.
230lb Set includes a pair each of 10, 25, 35, and 45lb bumpers.
260lb Set includes a pair each of 10, 15, 25, 35, and 45lb bumpers.
Shipping is included on the sets!
Reviews
Good bumper for your buck
Review by
Chris H.
Quality
These are probably the best entry level bumpers on the market. They are larger in width than other higher priced bumpers, such as the Rogue competition and training bumpers, but they cost a fair bit less and get the job done. Their width will limit the amount of weight you can get on the bar - something to think about if you plan on dead-lifting, say, over 315 pounds (You'll only be able to get about three 45 lbs plates, plus a collar, on each end). Otherwise, these bumpers will work well for all your Olympic and power-lifting moves. These are the standard at my gym and a lot of other Crossfit affiliates. Highly recommended!
| Review for:
Rogue Bumper Plates by Hi-Temp
Other Customers Also Viewed