Rogue Echo Bumper Plates
Gear Specs
| | |
| --- | --- |
| Brand | Rogue |
| Bumpers | Multipurpose |
| Free Shipping | No |
| Made In USA | No |
| 3 Ships Free | No |
| Bumper Diameter | 450mm |
| 10lb Plate Width | 1" |
| 15lb Plate Width | 1 ¾" |
| 25lb Plate Width | 2 ⅝" |
| 35lb Plate Width | 3 ¼" |
| 45lb Plate Width | 3 ½" |
FAQs
Due to the high demand for these plates we will be out of stock until approximately mid-April. Sign up for a back in stock notification and we will let you know as soon as they hit our docks.
---
Rogue Echo Bumper Plates
A budget-friendly bumper plate.
Rogue Echo Bumper Plates have an IWF standard 450mm diameter, minimal surface imperfections, and a weight within 10 grams of its target. Combined with stainless steel inserts and quality virgin rubber, the Echos offer a dead bounce and durability rarely seen in an economical plate.
Echo Bumpers are available in pairs or as sets. Fully equip a new garage gym or save money supplying a school weight room or large training facility. If you're looking for plates that will be reliable workhorses at a reasonable price, the Echos will not disappoint.
Specifications:
Diameter: 450mm / 17.72 inches (IWF Standard)
Collar Opening: 50.40mm / 1.98 inches
Stainless Steel Inserts
Weight Tolerance: +/- 10 grams of claimed weight
Minimal Bounce
Imported from China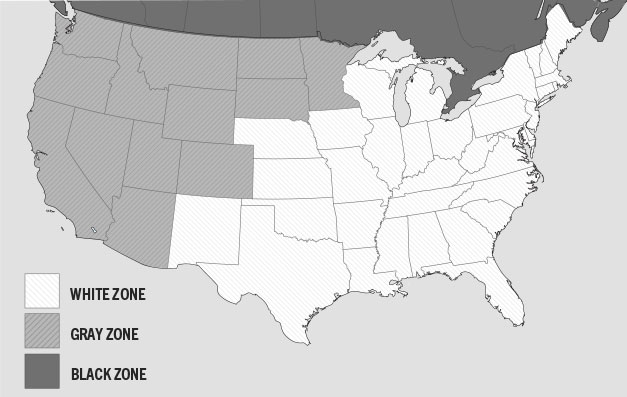 Warranty: 10-15LB variant plates are warrantied for 90 days. The 25-45 LBS variants are warrantied for 3 years.
Click here for the KG Echo Bumpers.
Reviews
Beast for the least
Review by
Cdub
Quality
These plates are as good of quality as any plates you'll find in the gym most likely. I have used the hi-temps before and know their bounce, and I expected nearly the same for these but I was happily surprised to drop the 45 and see literally no bounce. These plates seem pretty solid all around. Anyone looking for good plates on a budget or just want a couple more plates, then pick these up.
| Review for:
Rogue Echo Bumper Plates
seem solid, definitely good looking
Review by
Jake Warner
Quality
Really no experience with bumpers, but I purchased the 15s and 45s the day after they came available through Rogue. I dropped them onto horse stall mats, on a Rogue Ohio bar, which are on a concrete floor today during my first workout with them. Very little bounce and seem like a solid product in my opinion. Went with these because they are wider than the HGs and bigger around than the Hi-Temps, and the price was awesome. Will purchase the 25s and 35s soon.
| Review for:
Rogue Echo Bumper Plates
Other Customers Also Viewed