VTX Bumper Plates
Gear Specs
| | |
| --- | --- |
| Brand | Troy |
| Bumpers | Multipurpose |
| Free Shipping | No |
| Made In USA | No |
| 3 Ships Free | No |
| Bumper Diameter | 17.7" |
| 10lb Plate Width | 1" |
| 15lb Plate Width | 1 3/8" |
| 25lb Plate Width | 2" |
| 35lb Plate Width | 2 3/8" |
| 45lb Plate Width | 3" |
FAQs
VTX Bumpers
A Great Bumper at a Great Price
Troy VTX Bumper Plates feature quality steel inserts, a dead blow bounce, and a one-year warranty* all at a cost below that of many comparable imported bumpers.
VTX plates are designed to stand up to daily abuse, and their relatively thin width allows for the addition of extra weight on the bar. Whether equipping a garage gym, collegiate weight room, or a CrossFit affiliate, VTX Bumper sets offer a dependable starting point at a budget price.
VTX Bumpers Specifications:
Diameter: 17.7" / 450mm
Steel Inserts
One Year Warranty Against Breaking
Economy Priced
*The warranty for the 10lb and 15lb VTX plates is 90 days.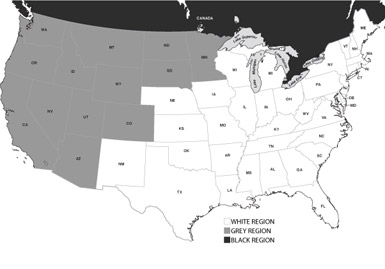 Reviews
Real good so far
Review by
RodneyJay
Quality
I used to get a high after the bar plates would bounce. Felt more powerful like i was working harder. These VTX do not bounce and i actually love it more cause now i spend less time during a WOD stabalizing the bar and more time jumping right into the next rep. I will probably remain loyal to these VTX personally if they last. Ive been using them for about 2 months now. I havent used the Rogue brand bumpers yet but i like the price on these VTX.
| Review for:
VTX Bumper Plates
Great Rogue service/value; dead bounce concern.
Review by
Kevin P
Quality
First off, I know that we all agree that Rogue is the best with regard to selection, service and price; hands down. I purchased these VTX bumpers in a 45lb pair, and have a 160lb set on the way. Construction of the plates looks great, no issues whatsoever regarding quality. As mentioned by others, these plates have a very dead bounce. Think cement blocks on the end of your barbell:) In the back of my mind is the worry that this extreme dead bounce is causing undue stress on the plates, and that they will fall apart more quickly than other plates. There is a very distinct seam on the edges of these plates, so time will tell how they hold up. Love them so far. We'll see. If I on here in a few months ranting and raving like a madman and giving these VTXs a one star, you'll know why:)
| Review for:
VTX Bumper Plates
Great plates
Review by
Justin
Quality
Have had these plates for about a year now and they still have a lot of life left in them. Zero bounce is a plus
| Review for:
VTX Bumper Plates
Good product but read the reviews
Review by
Dan
Quality
These are well built and solid plates. The steel collars seem pretty durable, though I disagree with the other reviewer that says the 10 lb plates would take abuse. The 10s and 15s feel like they will only take a few drops if they are the only plates loaded. This is no different than any other brand I've used though. My gripes are the same as other reviews though: there is NO bounce. I am afraid the concrete in my garage is going to break sometimes. And they are a mess out of the box with that oil. I tried washing them unsuccessfully, so they're just kinda messy. A bit cheaper than the hi temps, but I actually wish I had bought them instead.
| Review for:
VTX Bumper Plates
Good Stuff
Review by
Mack
Quality
As others have said there is a silicone like oil on these plates from the mfg process. I scrubbed my plates with dish soap and a nylon bristle brush. Plates are perfect after that. No slickness. No oily hands.
| Review for:
VTX Bumper Plates
Great fitment and NO bounce
Review by
David Curtis
Quality
Plates have dead blow bounce. I'm 6' 2" and dropped from my collarbone they only come up 3-6 inches with 225 on the bar. They are a little slick but since the edges are rounded helps to get them off the ground. Feels like they may have been coated in some sort of grease or perserving fluid which may wear off after longer use. It's my only real complaint. They don't wobble back and forth on the bar either which is great. Even the 10 lb plates feel like they could take some serious abuse.
| Review for:
VTX Bumper Plates
Best bumpers I own.
Review by
Mark
Quality
I have 3 different brands of bumpers in my garage gym and the Troy Vtx are by far the best. The steel insert in bumpers are always going to be the first thing to go out on a bumper. But not these. They are heavy duty and will last forever. As far as the bounce goes, there is none. The other brands of bumpers i own are Pendlay Econ, and Wright which are by far the worse set i own.
| Review for:
VTX Bumper Plates
Decent, but not perfect
Review by
Matt
Quality
For lifting these plates are great. They don't bounce near as high as the hi-temp plates, which I really like. The basically don't have any bounce. They're slick, so you can't really stack them to jump on for higher box jumps, unless you put a towel or something between each plate. Other than that they're really nice plates for less money than a lot of the others
| Review for:
VTX Bumper Plates
Other Customers Also Viewed