Rogue Bumper Plates by Hi-Temp
The ultimate heavy duty bumper plates. Only from ROGUE.
Will ship in 3-5 business days.
Availability: In Stock
Gear Specs
| | |
| --- | --- |
| Brand | Rogue |
| Bumpers | Multipurpose |
| Free Shipping | No |
| Made In USA | Yes |
| 3 Ships Free | No |
| Bumper Diameter | 17.5" |
| 10lb Plate Width | 1 3/8" |
| 15lb Plate Width | 1 7/8" |
| 25lb Plate Width | 2 1/4" |
| 35lb Plate Width | 3 1/8" |
| 45lb Plate Width | 3 3/4" |
FAQs
The most durable bumper plate of them all.
Made for more than a decade at the Hi-Temp plant in Tuscumbia, Alabama, these ultra heavy-duty Rogue bumper plates remain the only American-made bumpers on the market. By no coincidence, they also rank among the very best—vouched for by gym owners, competitive weightlifters, and strength training specialists, alike.
Finding a happy medium between the dangerous clang of old-school iron plates and the springy bounce of some imported bumpers, Hi-Temps are built from a nearly indestructible marriage of recycled, vulcanized rubber and a 2" stainless steel insert. Better still, the collar on Hi-Temp bumpers is inset from the plane of the plate, allowing for better protection when multiple plates are on the bar, and reducing the risk of inserts getting impacted or popping out.
These are not your father's dispensable bumper plates. Tough enough to handle the punishment of intense daily use (be it in a high school weight room, an Olympic training center, or your own home gym), your Rogue Hi-Temp bumpers are guaranteed to last for the long haul. Measuring 17.5" in diameter, they're available in weights of 10, 25, 35, and 45 pounds, with five different bumper set packages to choose from.
With Rogue and Hi-Temp, you're buying American, and you're buying the best. Be sure to check out the Reviews sections to see what recent customers had to say about their experience with Rogue Bumper Plates by Hi-Temp. And feel free to contact us if you have any questions about your bumper set ordering options.
MADE IN THE USA & GUARANTEED FOR ONE YEAR AFTER PURCHASE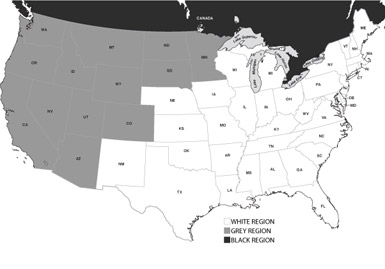 Set Descriptions:
160lb Set includes a pair each of 10, 25, and 45lb bumpers.
190lb Set includes a pair each of 10,15, 25, and 45lb bumpers.
210lb Set includes a pair each of 25,35 and 45lb bumpers.
230lb Set includes a pair each of 10, 25, 35, and 45lb bumpers.
260lb Set includes a pair each of 10, 15, 25, 35, and 45lb bumpers.
Shipping is included on the sets!
Reviews
Rugged in every sense of the word
Review by
Splinters / Recycled Materials
Quality
I bought a year ago which included 45s, 35s, 25s, 15s and 10s. I love them, but I would not buy the 10s again. If used by themselves, they aren't rigid enough to last a long time. I worry about the ring popping out while being dropped. However, they are perfect when added to other plates. The rest of the plates are fantastic! I did notice, however, that there are small material fragments jutting off the edges that can cut the skin if I grab it too quickly or slide my hand along the outer rim of the plate. I think this has to do with the recycled materials being used for the manufacturing process. I bought these from Rogue along with the barbell, collars, S-2 squat stand, Games jump box, etc. Great company and great products.
| Review for:
Rogue Bumper Plates by Hi-Temp
Great All-Purpose Plate
Review by
A. Hasty
Quality
This is a very versatile plate. As Bill states in the plate video, this is your all-purpose, indoor/outdoor plate. If you are like me, if it is nice outside, I am doing my WOD outside. I don't have to worry about these plates being ruined. And if something does ever mess up, Rogue has a very nice warranty, which is one of the main reasons I buy Rogue equipment. Another quality, American-Made product!
| Review for:
Rogue Bumper Plates by Hi-Temp
Great product
Review by
RP
Quality
Ordered these w/my S2 a month ago. Some were on backorder but the first plates arrived w/in 48 hours. I store these covered outside, will probably move indoors when it gets nasty out. Good quality bumpers, very happy w/my purchase. Rogues customer service is A+
| Review for:
Rogue Bumper Plates by Hi-Temp
Solid
Review by
Bryan M
Quality
We have used these with around 40+ people for around a year and have had no issues what so ever.
| Review for:
Rogue Bumper Plates by Hi-Temp
Great for CrossFit
Review by
Roland
Quality
Love these so much, I bought another set. Only problem is the 10s have a sleeve that pops out. Never had this happen in the ones I got in '09, but these happen often. I have managed to put the sleeve back in with some gorilla glue and they are holding up well. Only an issue with the 10s.
| Review for:
Rogue Bumper Plates by Hi-Temp
Best plate for the box
Review by
Adam CrossFit Fox Cities
Quality
These things take an absolute beating at my box. You have to watch out for the goof ball dropping the 45lbs bar from over head with 10lbs plates on each side because the steel insert might start to work its way out. But, these will make your CrossFitters feel at home. Easy on the hands. HiTemp had to widen out some 15lbs plates for me, but they did it and there's no better plate for all of the lifts CrossFit does. Dead lift w/o collar. They bounce, nuff said.
| Review for:
Rogue Bumper Plates by Hi-Temp
Great product even better price
Review by
Greg
Quality
Great bumpers, reasonable price. I was unsure if I wanted anything other than the comp plates but I am extremely pleased with my purchase. There isn't too much bounce and the weight can take a better beating than many others. Don't go for the VTX or other lower brands! This should be the bumpers you get if you don't have $1000 to spend
| Review for:
Rogue Bumper Plates by Hi-Temp
great plates
Review by
JeffM
Quality
These things hold up well to lots of outdoor abuse. Even the 10/15# plates are solid if you treat them right. These are a great buy for the money.
| Review for:
Rogue Bumper Plates by Hi-Temp
Good bumpers except for the 10s
Review by
Dallas L.
Quality
I really like these bumpers, practically indestructible so far, even the 10s. I had two small gripes: the sleeves had a lot of grease on them from the factory that needed to be wiped off, and the weight on the 10s is not very consistent. I got two pairs, and here are their weights: 9.2 lbs,, 10 lbs., 10.2 lbs. and 10.4 lbs. I expected a bit of variance, but not that much. But, overall, for a garage gym, I'm still happy.
| Review for:
Rogue Bumper Plates by Hi-Temp
Pretty good.
Review by
TheDK
Quality
These all seem nice and sturdy - except for the 10s which I worry about. All plates were about half a pound light, but most were within 4oz of each other in weight.
| Review for:
Rogue Bumper Plates by Hi-Temp
Other Customers Also Viewed