KG Rogue Bumpers
Availability: In stock
Price
Qty
Gear Specs
| | |
| --- | --- |
| Brand | Rogue |
| Bumpers | Multipurpose |
| Free Shipping | No |
| Made In USA | No |
| 3 Ships Free | No |
| Bumper Diameter | 450mm |
| 10kg Plate Width | 1 3/4" |
| 15kg Plate Width | 2 5/8" |
| 20kg Plate Width | 3 1/4" |
| 25kg Plate Width | 3 1/2" |
FAQs
HG Rogue Bumpers
Rogue's HG Bumpers deliver durability and quality at a budget price. The HG Bumper Plates are the standard IWF 450mm in diameter and have a thinner width so more weight can be loaded onto the bar. These bumpers have a dead bounce and are designed with durable stainless steel inserts and a distinctive smooth finish.
Battle-tested at the CrossFit Games and Regionals, HG Bumper Plates provide an economical weightlifting alternative for a home gym or large-scale strength training facility. To get a better sense of how they stack up over the long haul, click the Reviews tab above for in-depth feedback from athletes currently using HG Bumpers in their workouts.
HG Rogue Bumpers Specifications:
Diameter: 450mm / 17.72 inches (IWF Standard)
Collar Opening: 50.40mm / 1.98 inches
Stainless Steel Inserts
Weight Tolerance: +/- 10 grams of claimed weight
Minimal Bounce
Imported from China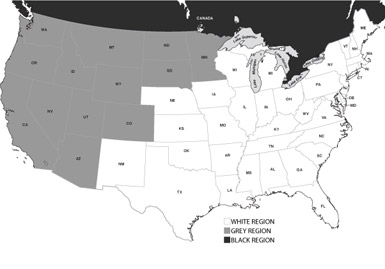 Warranty: 5KG variant plates are warrantied for 90 days. The 10-25 KG variants are warrantied for 3 years.
Reviews
Quality Inexpensive Bumper
Review by
FerrousMaverick
Quality
I've verified with Rogue, twice, that these are manufactured to the same weight tolerances as the competition bumpers. An informal bounce test at my gym also shows they have a similar amount of rebound when dropped.

The biggest difference between these and the competition bumpers is the finish and the size. For the first few uses, these bumpers will get your hands black when you load them up. Also, the 25k bumpers are 3.5" wide. At best you'll be able to load up four pairs of them on your bar. With a 20kg bar, that's a total of 220kg (484lbs).

On the bright side, these are are usually kept in stock better than the competition bumpers. All in all, a good bumper--but not quite as nice as the competition bumpers.
| Review for:
KG Rogue Bumpers
Other Customers Also Viewed