VTX Color Bumper Plates
Availability: In stock
Price
Qty
Gear Specs
| | |
| --- | --- |
| Brand | Troy |
| Bumpers | Multipurpose |
| Free Shipping | No |
| Made In USA | No |
| 3 Ships Free | No |
| Econ Product | Yes |
| Bumper Diameter | 17.7" |
| 10lb Plate Width | 1" |
| 15lb Plate Width | 1 3/8" |
| 25lb Plate Width | 2" |
| 35lb Plate Width | 2 3/8" |
| 45lb Plate Width | 3" |
FAQs
VTX Color Bumpers
Give Your Gym the Full Spectrum
These are the color-coded versions of the durable and economical VTX Bumper Plates, made by Troy. Noted for their steel inserts and minimal-bounce rubber, VTX Bumpers have the industry standard 450mm diameter, but are a bit thinner that some other budget plates, creating more room for added weight on the bar.
With VTX Color Bumpers, you get the functional dynamic of color-coding to help easily identify plates at a glance. 10-pound plates are green, 25lb are yellow, 35lb are blue, and 45's are red. This can prove especially useful in a weight room or training center where multiple athletes are repeatedly sharing and changing the bumpers on the same Olympic bar.
VTX Color Bumpers Specifications:
Diameter: 17.7" / 450mm
Steel Inserts
One Year Warranty Against Breaking*
Green, Yellow, Blue, Red color scheme (the 15 lb. plates in a VTX Color Bumper set are black)
*The warranty for the 10lb and 15lb VTX Color plates is 90 days.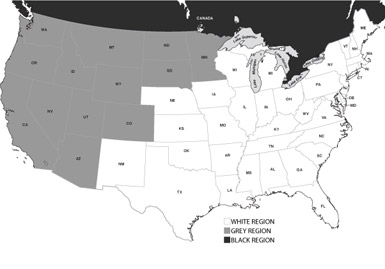 Reviews
Great Plates
Review by
UberNewf
Quality
I bought a set of these plates a few months ago and tried my best to kick the crap out of them, but they are still as good as new. Perfect to start a home gym on a modest budget.
| Review for:
VTX Color Bumper Plates
Best bang for your buck on colored bumpers
Review by
Kent
Quality
I've had a full set for about two years under home daily use. They have held up really well, no signs deforming of the inner rings. The green 10lb plates seem to hold fairly well when dropped (there is some flexing) but not as bad as some cheapos I've seen out there. If you are looking for some colored bumpers on a hi-temp budget these are it!
| Review for:
VTX Color Bumper Plates
Best Color Plate for the Money
Review by
Allen
Quality
Wanting a color plate on a Hi Temp budget I purchased the #160 plate set and have been completely happy with them. Very low to no bounce on the 45's and maybe 6"-8" on the 10's from over head. So far very happy adding #35 and #15 next. They look great, hold up well and so far show no wear.
| Review for:
VTX Color Bumper Plates
Not too bad
Review by
westwilson
Quality
I have had these plates for over 2 years. I do all my WOD's outside in temps from 106-14*. These plates have changed in color somewhat might be the sun might be age. I love that they do not bounce back to your head when you drop them from overhead, it is almost a dead drop. The metal inserts hold up very well they have not changed from day one of use.
| Review for:
VTX Color Bumper Plates
Other Customers Also Viewed