Equipment
University of Central Florida Custom Gym
Rogue has been custom-outfitting training facilities of all shapes and sizes for over a decade, and that experience has taught us that there's no such thing as a "routine" job. Every single gym is its own unique ecosystem, and that's especially true when you're helping to equip one of the fastest rising college sports programs in the nation.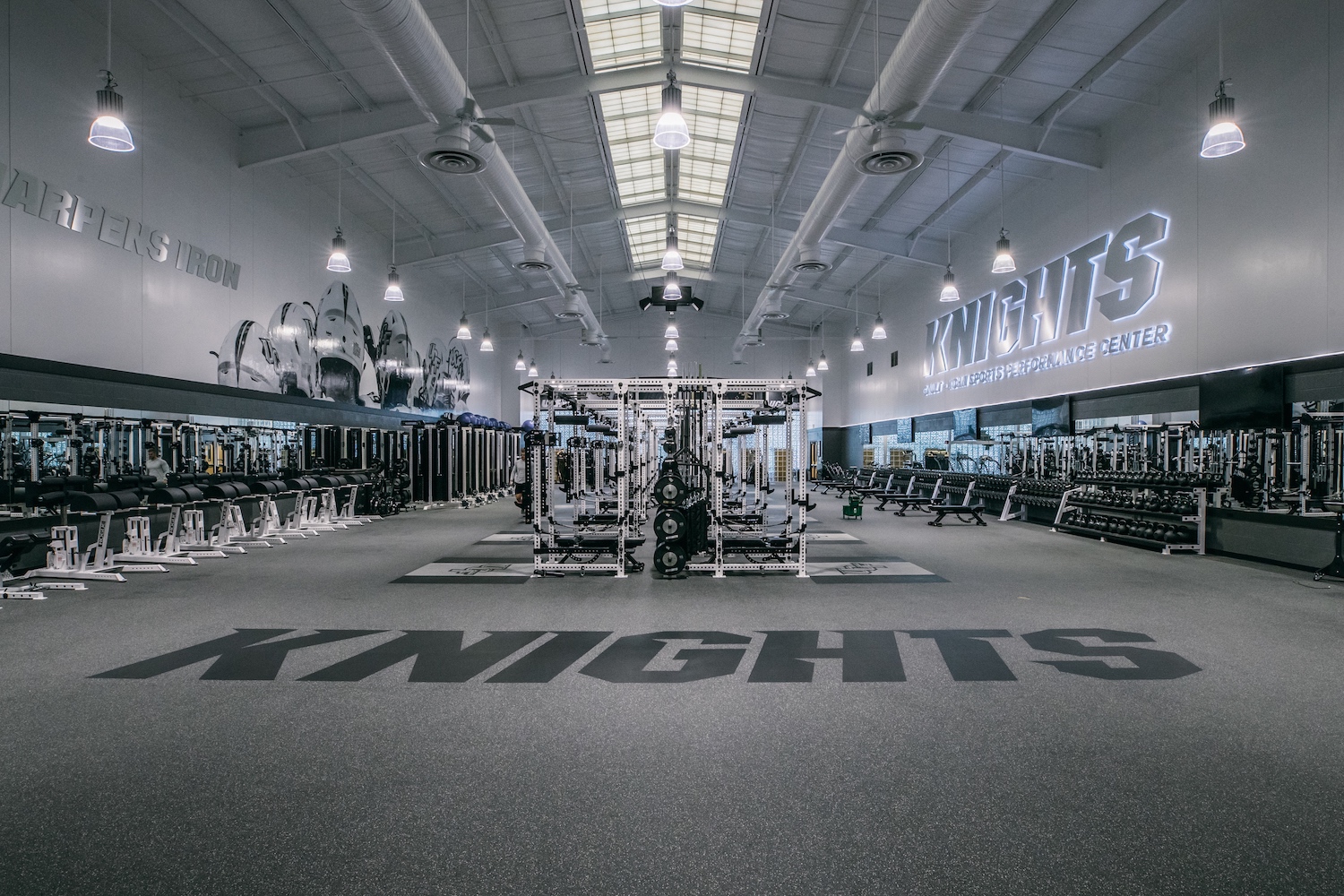 At the University of Central Florida in Orlando, we recently completed work on the new Gault-Kohn Sports Performance Center that illustrates just how limitless the customization options now are for the schools and organizations we assist.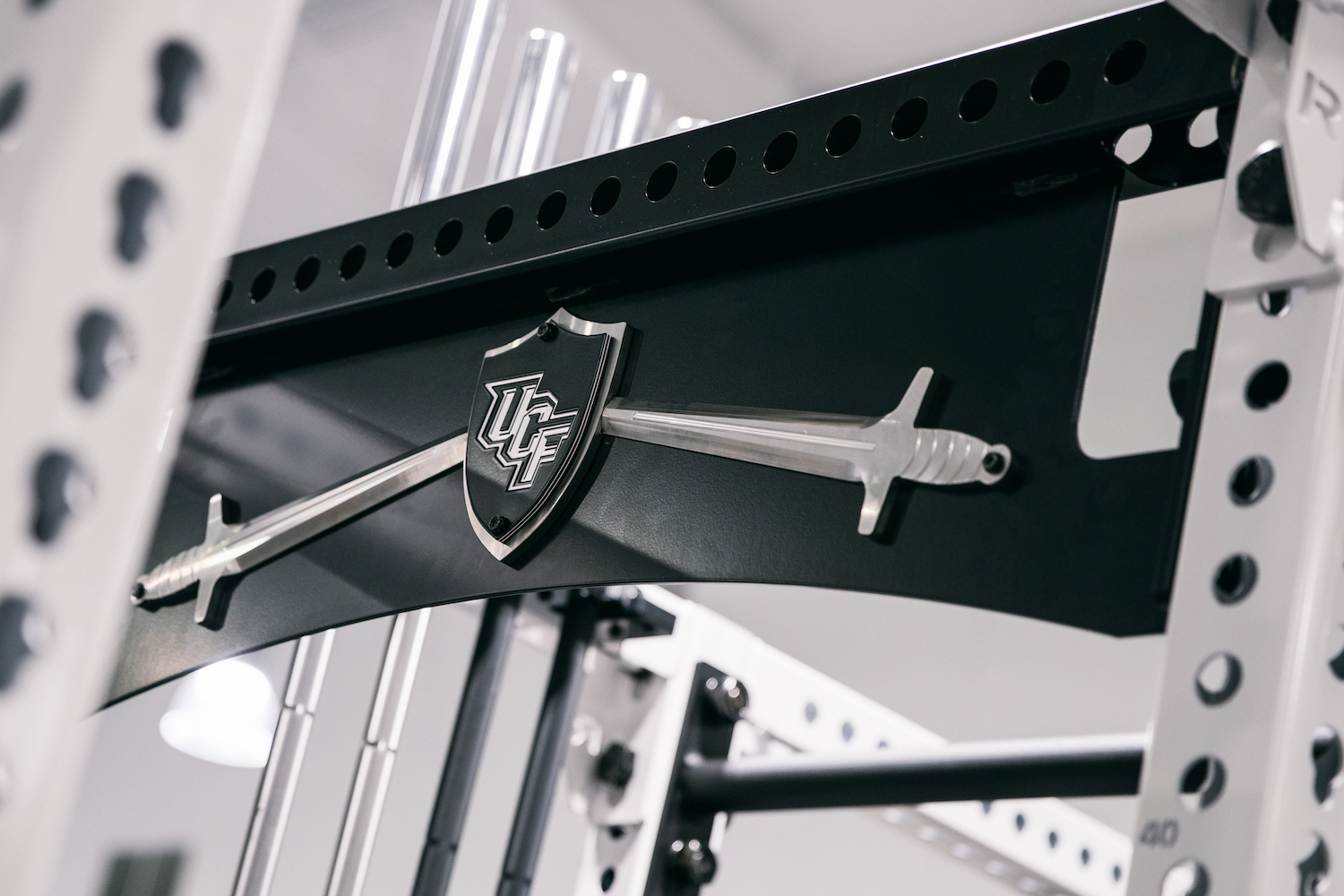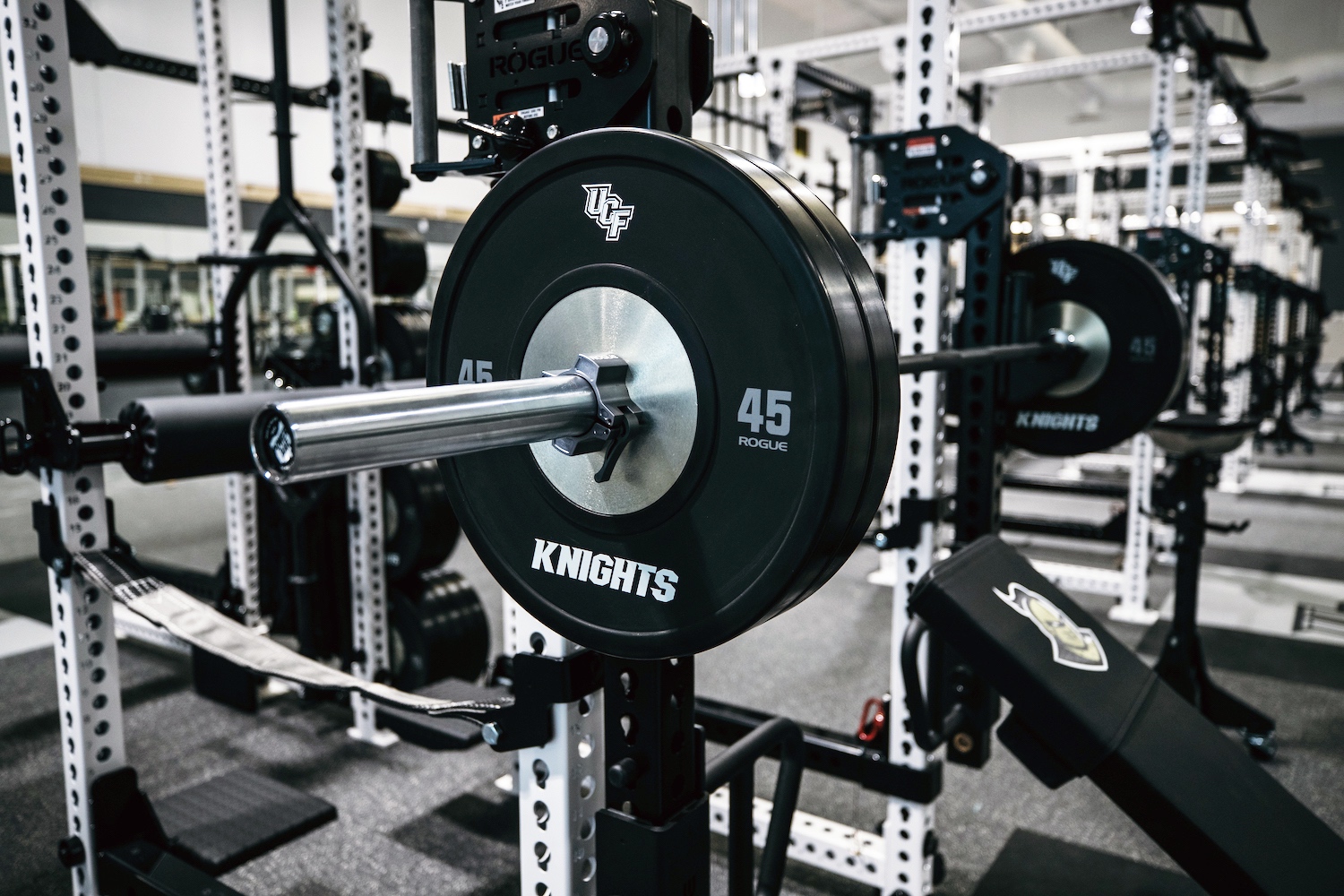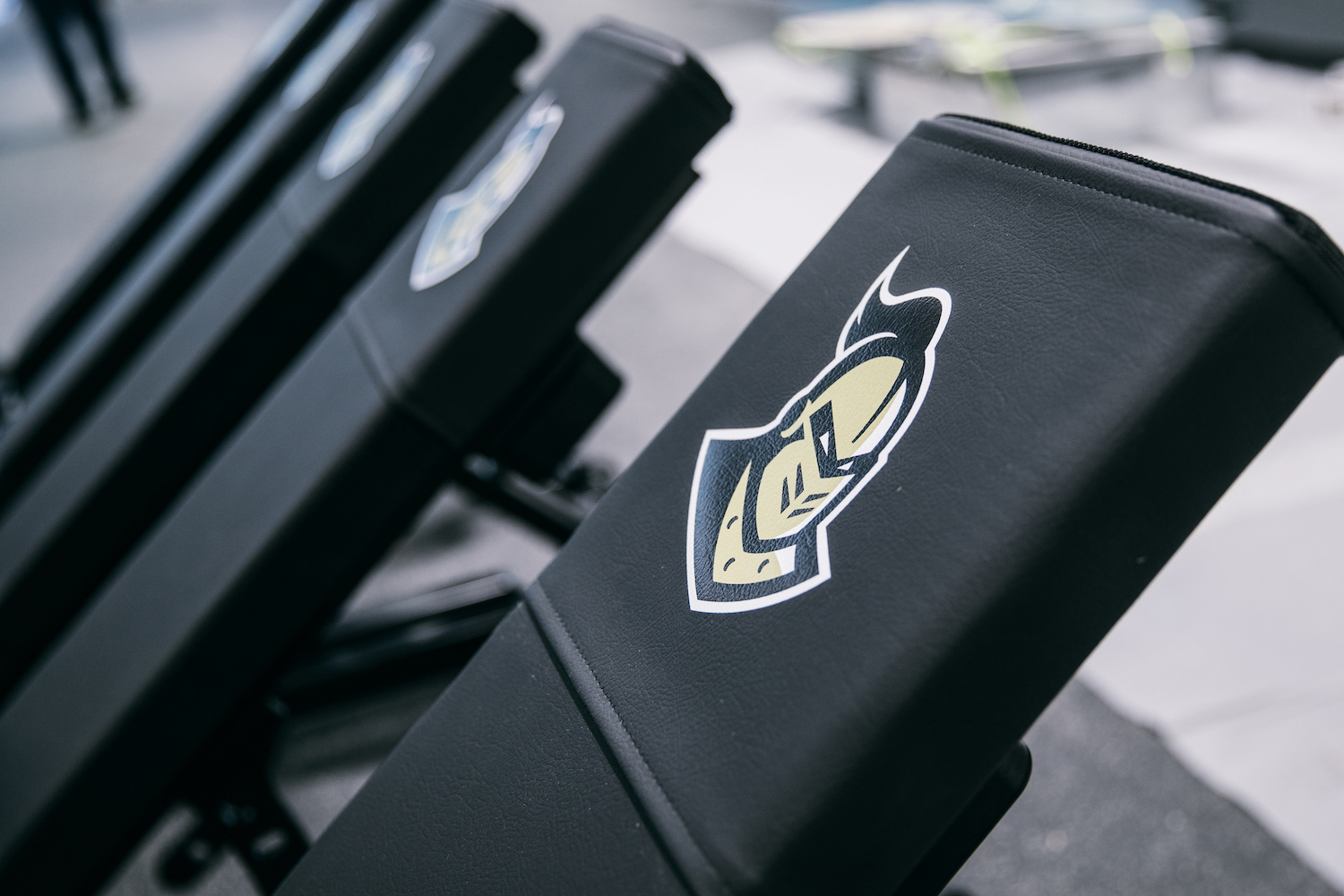 UCF selected our beefed up 3×3" Monster Racks with plenty of built-in custom storage and a specially made nameplate featuring the Knights' shield and sword logos. We also adapted our heavy-duty, dead-blow Training Bumpers with custom UCF branding. A logo featuring the armored UCF mascot was used to customize the headguards of the AB-2 Adjustable Benches in the facility. Our versatile, rack-compatible Lat Pulldown system is a big part of the UCF set-up, and got its own custom Knights paint job. You can see more of our customized Knights equipment below.
View Gallery