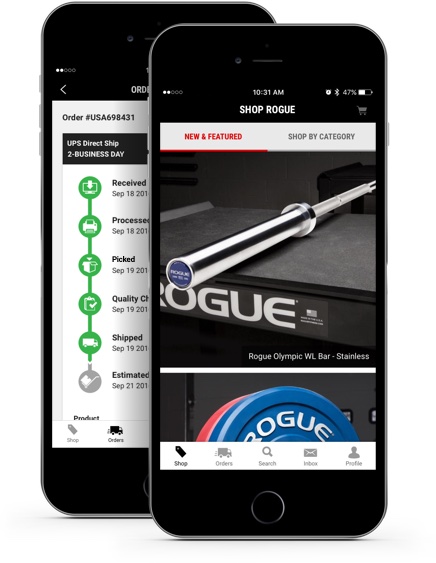 GET THE ROGUE APP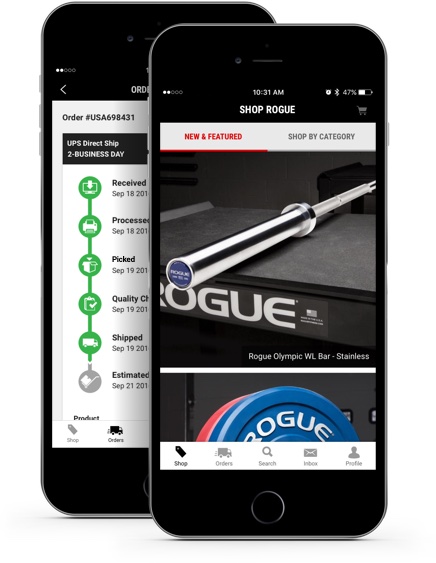 Whether you're equipping a new garage gym or running a large-scale training facility, the official Rogue app puts the full resources of our operation–from the factory floor to the shipping department–inside your pocket. Shop, Track Orders and get Rapid Fire product releases straight to your phone.
Let us know how we're doing. Give us feedback.
The app is currently only available for iOS and US customers. We are planning an Android release and versions for our international stores.