Columbus Machine Works J-cup Recall Notice
Dear Valued Customer:
Coulter Ventures LLC d/b/a/ Rogue Fitness, in cooperation with Columbus Machine Works, Inc., and the U.S. Consumer Product Safety Commission, is voluntarily recalling old Rogue Fitness J-Cup Brackets.
The pin in the bracket can detach, posing an injury hazard to consumers. Coulter Ventures LLC has received three reports of the barbell brackets breaking, including one report of a consumer who received a sprained wrist.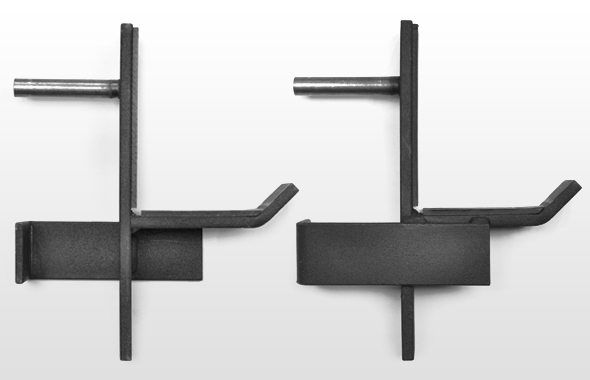 The affected J-Cup brackets, manufactured by Columbus Machine Works, Inc., were sold between March 2009 and December 2010. If you purchased these J-Cup brackets, please stop using the brackets immediately and contact Coulter Ventures LLC for free replacement brackets. In addition, we ask that you dispose of the recalled brackets and fill out the release of liability form here.
If you do not have the old style of J-cup pictured above then your brackets are not affected by this recall.
The picture below identifies the J-cup for recall in red, and the J-cup that is NOT for this recall in green.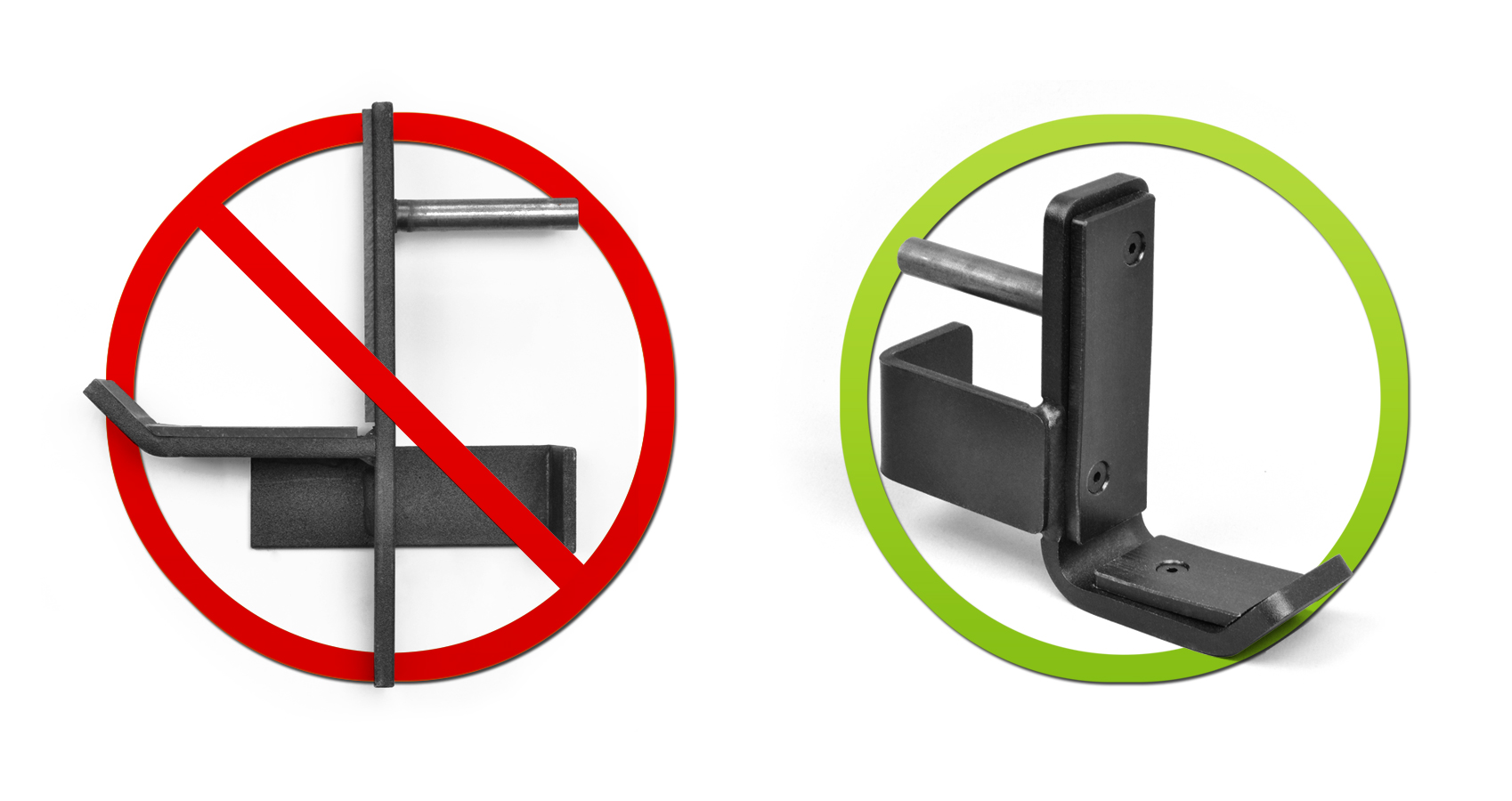 Contact Coulter Ventures LLC at (888) 454-6925 between 9 am and 5 pm Monday through Friday, or visit the firm's website at www.roguefitness.com.
We apologize for this inconvenience, but your safety is our highest priority
How this will work
We will:
Send you the New Rogue J-Cups - Made at the Rogue Fabrication facility, New Design, Laser cut parts and UHMW plastic lined.
All you need to do is:
Stop use of the old style J-cup - Dispose of them
Fill out this Release Liability Form
Your Point of Contacts: We have a staff ready to answer any and all of your questions.
Phone: 614.358.6190
Email: [email protected]