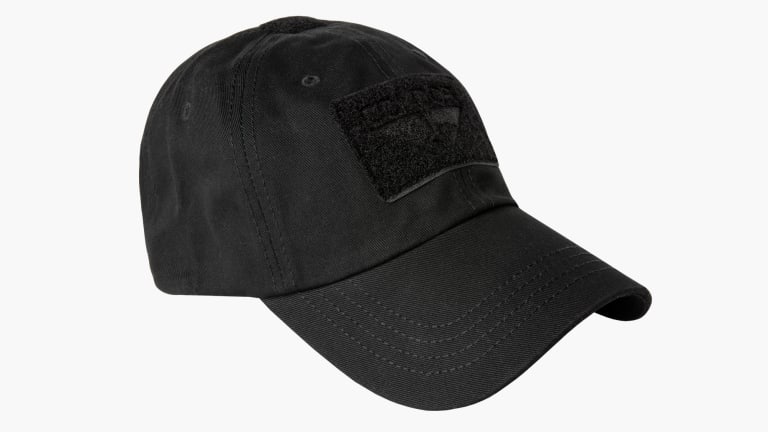 Patches are not included in 3 SHIPS FREE
Condor Tactical Cap v2 - Black
Condor Tactical Cap v2 - Olive Drab
Product Description
Genuine Crye Precision Multicam material
3 hook & loop panel for patches
Adjustable strap with buckle on the back
Rip stop fabric
Read More
Featuring:
Genuine Crye Precision Multicam material
3 hook & loop panel for patches
Adjustable strap with buckle on the back
Rip stop fabric
Shipping
Rogue Fast Shipping
The Rogue Shipping System allows you to track your order from the time you place it to the time it hits your door. Order today, track today.
Reviews
Normally not a hat person, but ...
Normally I don't wear hats, hot (live in FL), don't look right, bad construction, however I liked the way this one looked and decided to take a shot. Happy with the quality and looks. It's the go to now when I am out and about.
Yes, I recommend this product
Color and shape last
Hats sometimes lose their shape, color, and the fabric comes loose after lots of sweating and washing. This hat has stood up to the test of time and looks durable even after all this time.
Yes, I recommend this product
Mine was Made in USA and Has Been Great
Bought this for my dad and it has been wearing great. Price was great and made in the USA preserving jobs. I had a camoflage and don't see it to order again. Found some on Amazon and they were made in china, and not sure why, so I didn't buy it.
Yes, I recommend this product
My wife loved it
I've owned many tactical caps through the years but this was her favorite. Too bad I lost it 3 days after receiving it in the mail on our acrid country trip
Yes, I recommend this product
Tactical standard
Conor is a tactical standard! Wanna be tacticool? Go for it
Yes, I recommend this product
Originally posted on rogueeurope.eu
Great Hat
Awesome adjustable light hat. Bought the camo condor tactical cap, well worth it!
#RYOUROGUE
Tag your photos on Instagram and Twitter with #RYOUROGUE for a chance to be featured in our gallery
View Full Gallery