Known to the world as "The Russian Lion", George Hackenschmidt (1877-1968) was one of the true pioneers of modern strength athletics. A world champion in both weightlifting and wrestling, he was perhaps most famous as an ambassador for strength itself—showcasing not only an unrivaled physique, but a work ethic and intellectual fitness philosophy that influenced generations.
"Hackenschmidt" is the third chapter of Rogue's Legends Series; a collection of original biographical documentaries developed by Rogue and Terry Todd, and directed by Todd Sansom. This 34-minute film sheds new light on an incredible athlete that Dr. Todd called "the outlier's outlier." From visiting Hackenschmidt's hometown in Estonia to discussing his legacy with expert historians and modern strength athletes, the film helps reveal the man behind the myth, and the legend behind the "Hack Squat."
---
ON LOCATION
Explore the map to learn more about the landmarks visited in the film.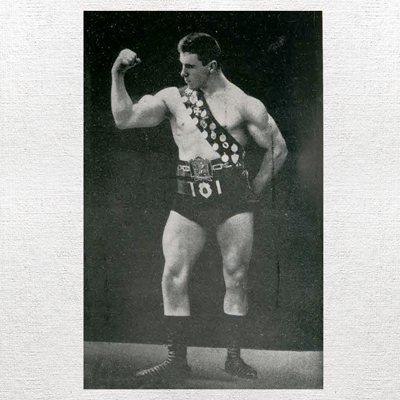 London, England
Hackenschmidt's adopted home city was the site of some of his most famous victories. The publicity generated by the UK press also helped solidify his superstardom as "The Russian Lion."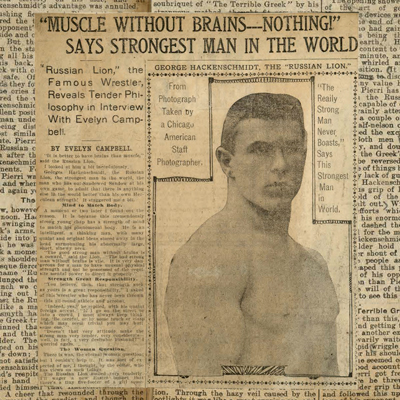 Paris, France
While living here in 1913, Hackenschmidt began dating his future wife Rachel. Until seeing his picture in a newspaper clipping, Rachel had no idea that her boyfriend was a famous wrestler.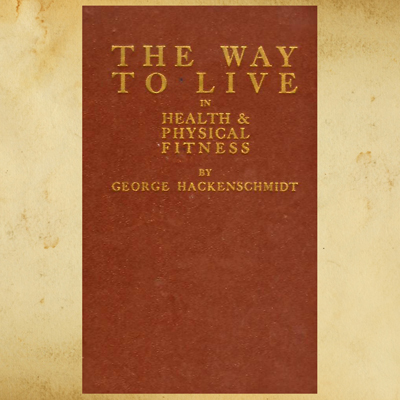 South of France
Later in life, Hackenschmidt purchased a farm retreat in the South of France, where he and his wife were essentially stranded for several years during World War II. The events of the war helped inspire Hackenschmidt's evolving philosophy on living a more harmonious life, as expressed in his book 'The Way to Live in Health and Physical Fitness', among other works.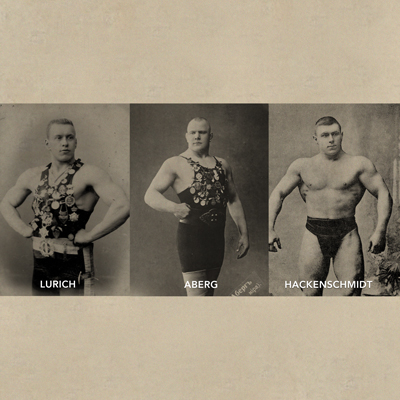 Tartu, Estonia
Hackenschmidt's hometown, where hard-working cultural norms helped produce a new breed of dedicated and disciplined strength athlete. Hackenschmidt, along with fellow countrymen George Lurich and Aleksander Aberg, became arguably the first international celebrities from Estonia at the dawning of the 20th century.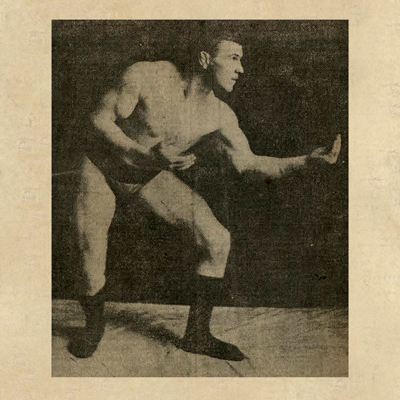 St. Petersburg, Russia
At age 21, Hackenschmidt traveled here to join the esteemed St. Petersburg Athletic and Cycling Club, where he trained under the Tsar's personal doctor, Vladislav von Krajewski. Initially hailed for his record breaking weightlifting feats, injuries soon pushed Hackenschmidt into what would become a legendary career in Greco-Roman and Catch wrestling.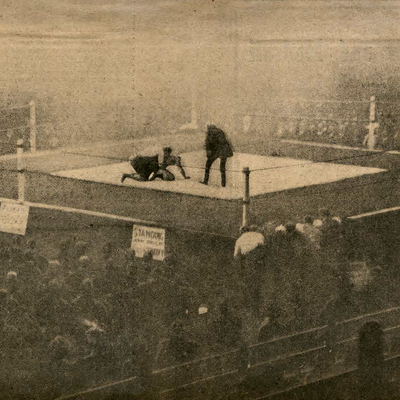 Chicago, Illinois
Site of Hackenschmidt's famed rivalry with American wrestler Frank Gotch. In a 1908 world title match at Dexter Park Pavillion, Gotch used tricks and chicanery to send Hackenschmidt to his first ever loss. Three years later, in a rematch attended by 30,000 fans at Chicago's Comiskey Park, an injured Hackenschmidt was defeated again in controversial fashion. It would prove to be his final professional contest.
---
HACKENSCHMIDT EXTRAS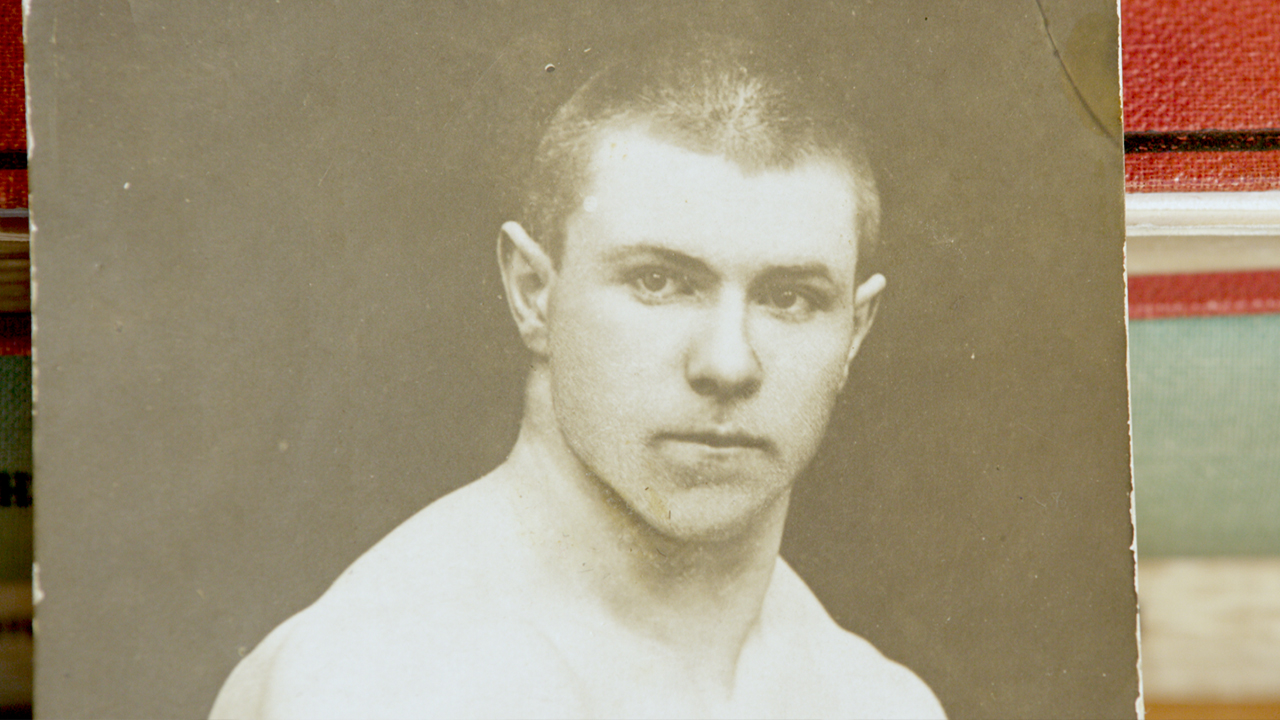 Tartu
Before rising to fame as the world's greatest wrestler, George Hackenschmidt (1877-1968) developed his work ethic, and his physique, in the countryside of his hometown of Tartu, in modern-day Estonia.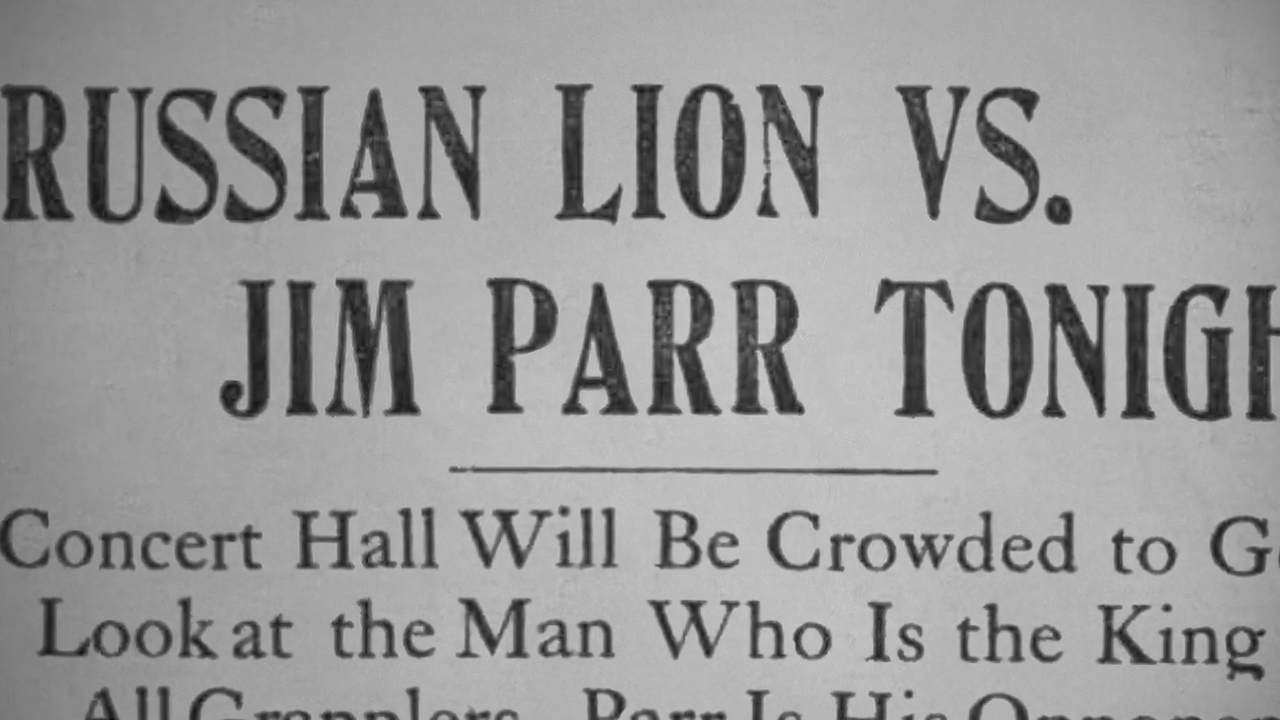 The Russian Lion
At a time when pro wrestling was still an unscripted sporting contest, Hackenschmidt benefited from a new age of photographic media, merchandising, and celebrity, as eager reporters from London to Chicago touted his greatness and dubbed him "The Russian Lion."
---
IMAGE GALLERY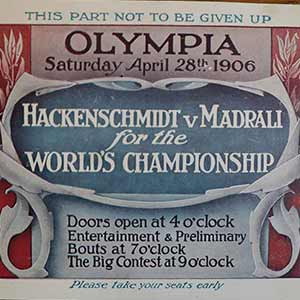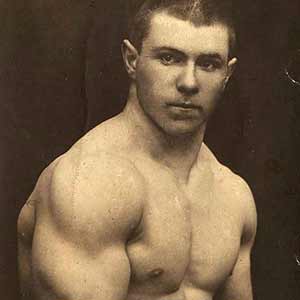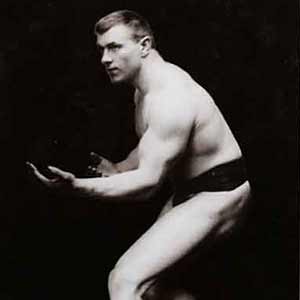 ---
VIEW GALLERY