The 2020 Arnold Strongman Classic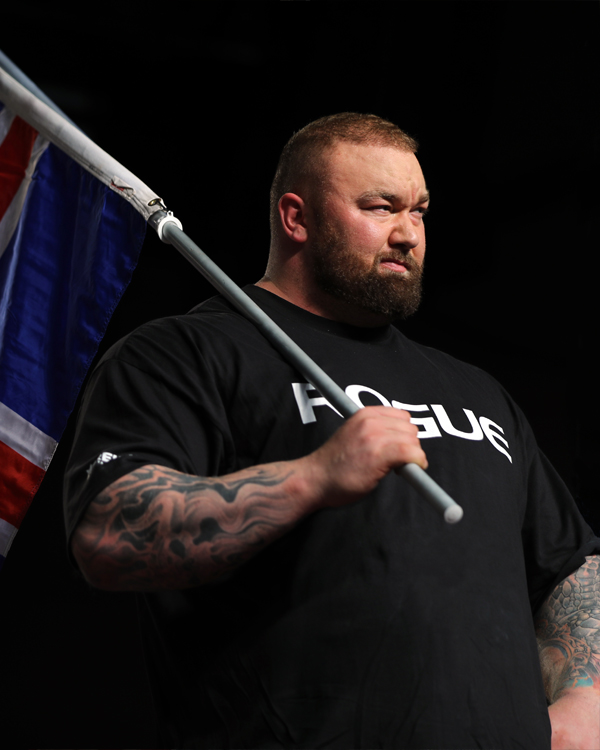 March 6 - March 8
Columbus, OH
Friday 12:45 PM EST - Rogue Iron Game Show
Friday 1:40 PM EST - Arnold Strongman Classic Event 1: Trial by Stone
Friday 2:40 PM EST - Rogue Record Breakers: Women's Bag Over Bar
Friday 3:00 PM EST - Arnold Strongman Classic Event 2: Bag Over Bar
Friday 3:55 PM EST - Rogue Record Breakers: Women's Repetition Deadlift
Friday 4:05 PM EST - Rogue Record Breakers: Men's Repetition Deadlift
Friday 4:15 PM EST - Rogue Record Breakers: Women's Monster Dumbbell Press
Friday 4:40 PM EST - Arnold Strongman Classic Event 3: The Wheel of Pain
Friday 5:30 PM EST - Rogue Record Breakers: Dinnie Stone Hold
Friday 6:15 PM EST - Rogue Record Breakers: Women's 300LB Log Lift
Friday 6 PM EST - Rogue Record Breakers: Men's 500LB+ Log Lift
Friday 6:30 PM EST - Rogue Record Breakers: Men's Atlas Stone Lift

Saturday 11 AM EST - Rogue Iron Game Show
Saturday 11:30 AM EST - Rogue Record Breakers: Women 's Elephant Bar Deadlift
Saturday 12:05 PM EST - Arnold Strongman Classic Event 4: Elephant Bar Deadlift
Saturday 1:30 PM EST - Rogue Record Breakers: Men's and Women 's Anvil Grip Lift
Saturday 2:45 PM EST - Arnold Strongman Classic Event 5: Frame Carry
Saturday 9 PM EST - Arnold Strongman Classic Event 6: Cyr Dumbbell
Athletes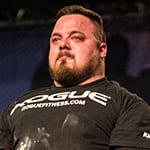 Matjaz Belsak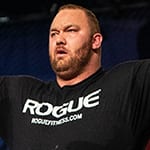 Hafthor Bjornsson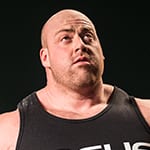 Jean-Francois Caron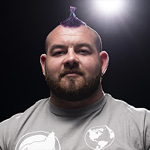 Rob Kearney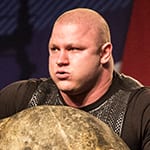 Mateusz Kieliszkowski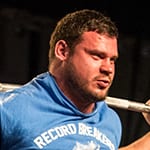 Martins Licis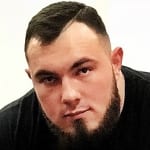 Oleksii Novikov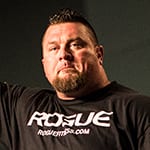 Jerry Pritchett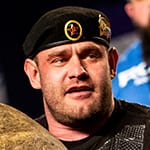 Mikhail Shivlyakov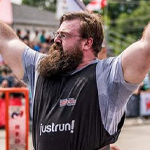 Bobby Thompson
History of Strongman
"People in those days knew how important it would be to a man to be able strong. In a world in which a lot of people earned their living by the strength of their back, that meant something."
The Arnold Weightlifting Championships, Powered by Rogue, is one of the marquee events of the annual Arnold Sports Festival in Columbus, Ohio (currently the largest multi-sport festival in America). Since 2003, this competition—hosted by Columbus Weightlifting Club, Inc.—has showcased dozens of the country's most accomplished lifters, including established pros and rising stars in the sport. There's a reason Schwarzenegger himself helps produce the event and regularly makes an appearance.
As of 2015, the Arnold Weightlifting Championships include five divisions of competition for both female and male weightlifters. To date, more than $200,000 in prize money and scholarships have been awarded to top finishers, making it one of the premier events in American weightlifting.