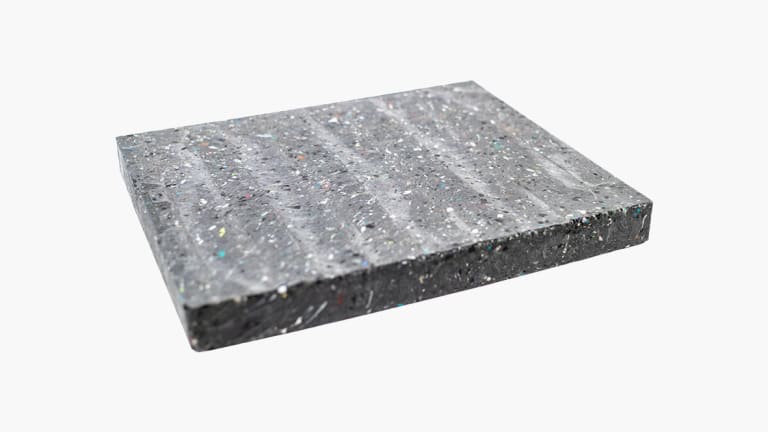 Available only in CONUS 48 states. Pick-up not available
Gear Specs

Brand
DC Blocks
Color
Gray
Made In USA
Yes
Length
19"
Width
15.5"
Height
2"
Product Description
DC BLOCKS - FLAT TOP
Available here in sets of 2, 4, or 6, the DC Blocks® Flat Top is designed to function as a versatile top section for a stack of standard DC Blocks®. With no interlocking edges, the Flat Top can offer an optimal landing or stance platform when performing plyometrics, step-ups, or other assistance exercises. It also can provide added comfort during box squats, and when used on top of two stacks of DC Blocks® (or one stack of Double-Wide DC Blocks), the Flat Top can even serve as a weight bench.
Important: DO NOT stack a Flat Top® on top of another Flat Top®. Flat Tops® do not interlock with each other.
Gear Specs
Specifications
Made in the USA
Dimensions: 2" height x 19" length x 15.5"
Made from machine-molded, recycled plastic
Designed to sit on top of DC Block or Double-Wide DC Block stacks
NOT Stackable with other Flat Tops
Impact resistant—won't chip, crack, rust, or break
Color: Gray
Shipping
Rogue Fast Shipping
The Rogue Shipping System allows you to track your order from the time you place it to the time it hits your door. Order today, track today.
#RYOUROGUE
Tag your photos on Instagram and Twitter with #RYOUROGUE for a chance to be featured in our gallery
View Full Gallery