News & Press
Rogue Fitness to Construct Multi-Use Indoor Stadium on Its Columbus Campus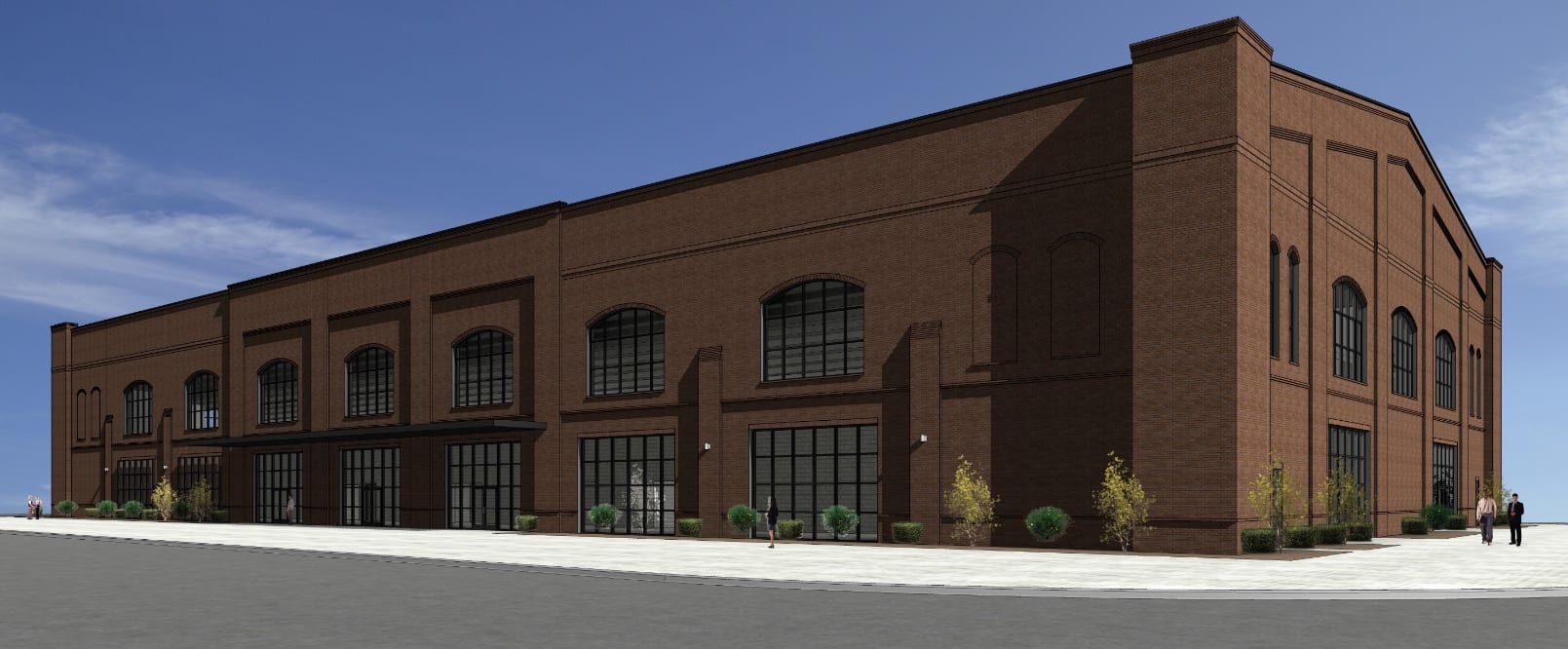 Columbus, OH – January 17, 2019 – Leading strength equipment manufacturer Rogue Fitness has approached the city of Columbus and the Milo-Grogan Area Commission with a plan to build and operate a new 3,500 to 4,000 seat capacity arena as part of an expansion of the company's campus headquarters in Columbus's Milo-Grogan neighborhood. Ford & Associates Architects, Inc.—the firm behind the existing Rogue complex—is slated to lead the project, with a target completion by 2020.
"We wanted to do something that would build excitement around our events," says Rogue founder and owner Bill Henniger, who envisions Rogue Stadium as the new home of the annual Rogue Invitational and Rogue Record Breakers competitions. "We worked very closely with the late Terry Todd, and would often discuss having a specialized venue where the world's greatest feats of strength could be seen. Creating a place where you can have a beer, eat some food, and watch the World Deadlift Championship sounds pretty awesome to us."
At the same time, Henniger sees great potential for the arena to host a wide variety of other small-to-medium sized events, from boxing matches to concerts and live theater productions. During regular business hours, meanwhile, the facility will still be put to good use, serving the growing Rogue workforce and neighboring community. There are plans to include a recreation center and cafe/pub dining area. The cafe/pub type areas would be open to the public.
Early design renderings of the arena, which will sit on the western portion of the out parcels along Fifth Avenue, hark back to the character-rich sporting arenas of the early 20th century, with all 21st century comforts and conveniences on the inside, including unobstructed stadium seating and luxury suites. Henniger says the location choice reinforces Rogue's commitment to Milo-Grogan.
The overall project is still in the preliminary stages, but the Rogue team is hopeful to have the new arena ready for the Rogue Invitational in the spring of 2020.
More About Rogue Fitness
Rogue Fitness is the leading US-based manufacturer of strength and conditioning equipment, including barbells, power racks, sleds, and accessories. The company started in a garage in 2006 and has grown to 600 team members at its new 600,000 sq. ft. headquarters in Columbus, Ohio. Rogue is the official equipment supplier of the CrossFit Games, USA Weightlifting, the Arnold Strongman Classic, and the World's Strongest Man competition. The company remains dedicated to serving the needs of serious athletes at every level, from the garage to the arena.
Contact info:
Rogue Fitness HQ
545 E 5th Ave
Columbus, OH 43201
(614) 358-6190
Fax: (614) 340-7206
team@roguefitness.com
www.roguefitness.com