Durometer Rating
Softer = More Bounce
Harder = Less Bounce
Rogue Echo Bumper Plates
A budget-friendly bumper plate.
Rogue Echo Bumper Plates have an IWF standard 450MM diameter (10LB Plate is 446MM), minimal surface imperfections, and a weight within 1% of its target. Combined with stainless steel inserts and quality virgin rubber, the Echos offer a dead bounce and durability rarely seen in an economical plate.
Echo Bumpers are available in pairs or as sets. Fully equip a new garage gym or save money supplying a school weight room or large training facility. If you're looking for plates that will be reliable workhorses at a reasonable price, the Echos will not disappoint.
Approved for the new Army Combat Fitness Test (ACFT)
This product has been officially approved for use with the United States Army's Combat Fitness Test, a 6-event readiness assessment that's replacing the previous 3-event Army Physical Fitness Test in 2020. The grueling new ACFT is neutral across all genders and age groups, and includes a strength deadlift, standing power throw, hand-release push-ups, sprint/drag/carry, leg tuck, and a 2-mile run.
See more: Plates available at Rogue.
Shipping Zone Map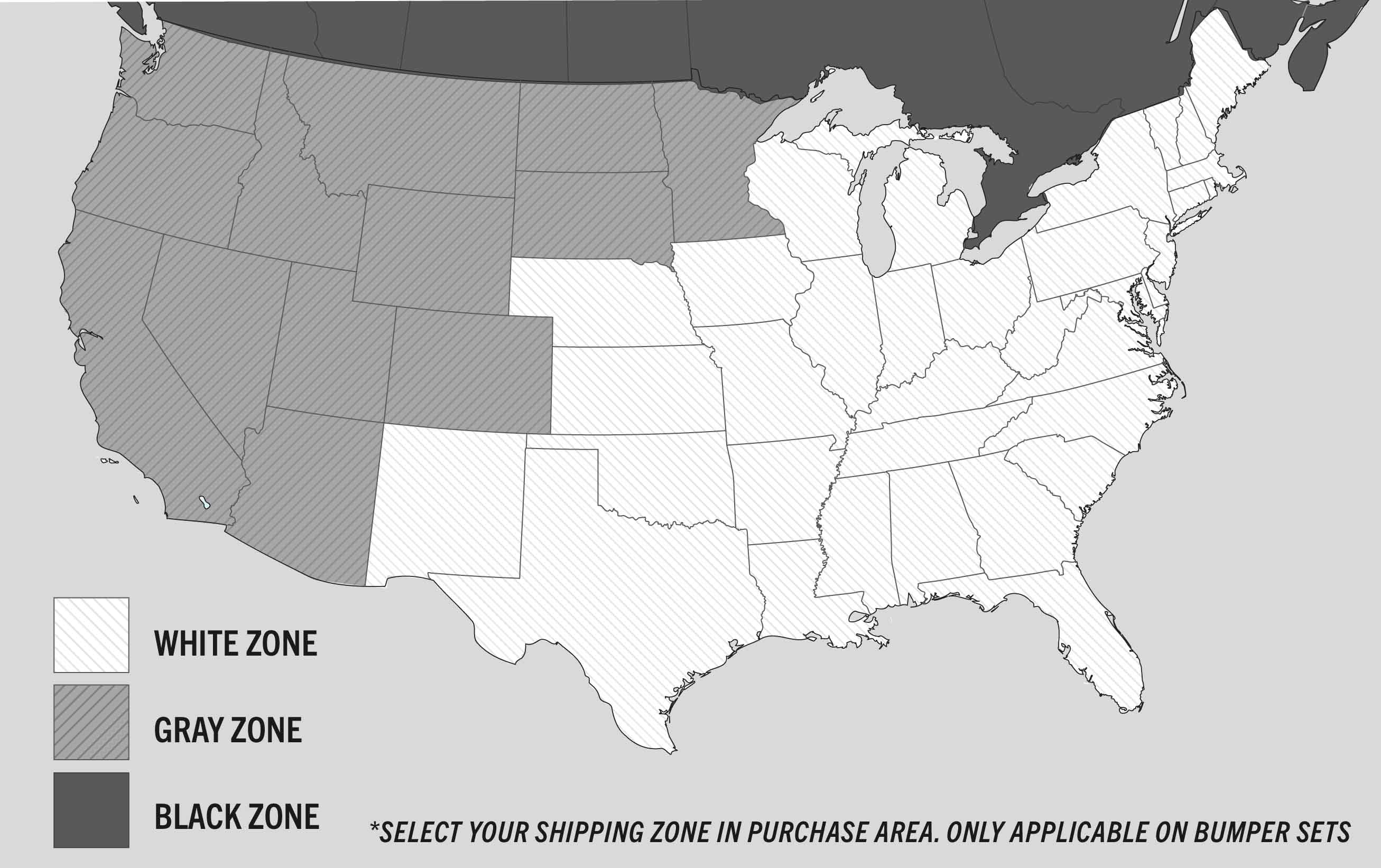 Specifications:
Diameter: 450MM (+/- 3MM) / 17.72" (IWF Standard). 10LB Plate is 446MM
Collar Opening: 50.40MM / 1.98".
Stainless Steel Inserts
Weight Tolerance: +/- 1% of claimed weight
Minimal Bounce
Imported from China
Warranty: 10-15LB variant plates are warrantied for 90 days. The 25-45LB variants are warrantied for 3 years.
Add to Registry

Please choose the registry you want to add this product to:
Rogue Echo Bumper Plates
is rated out of
5
by
317
.
Rated

5

out of

5
by
Edubb2020
from
Love 'em
A pair of these complete the set. I feel like a staff member should reach out and tell me "welcome to the family". After starting my home gym w/ a cheaper, lesser quality set I slowly but surely upgraded and now have the entire set. See you on the platform...and yes they're definitely a HIGHLY RECOMMEND!!! They are as advertised...
Date published: 2020-02-06
Rated

5

out of

5
by
SC_55
from
Best bang (and clang) for your buck!
To answer all of the other claims that these smell bad, I didn't notice any smell at all. The plates themselves feel really substantial and the appearance is of quality. The white lettering on the black plates has a really clean look, just as they are pictured. These plates offer a nice dead bounce when dropped even from rack position. The stainless inserts allow the plates to slide on and off the bar with ease. I much prefer these to the hi-temp plates, which bounce a quarter mile when dropped.
Date published: 2020-01-30
Rated

5

out of

5
by
akdoanmg
from
Great plates. Much thinner than other brands
These plates have been great for my garage gym. The dead bounce keeps them pretty much where I drop them, instead of bouncing or rolling into stuff. The plates are also much thinner than other brands that I have, so I can fit more on my bar for heavy lifts
Date published: 2020-01-28
Rated

5

out of

5
by
cmitch2788
from
They're perfect, what more could I say
Surprisingly easy to grip, decent bounce, but mostly I purchased these to use on my platform and not destroy the concrete floor underneath. So far they seem to be performing as expected, and as I write this review I have another pair in my cart waiting on me to checkout. Go ahead, treat yourself!!
Date published: 2020-01-27
Rated

3

out of

5
by
Chris90
from
Bent Bumpers
The 10's bend really easy. Have had them less than 2 months and my 10 is already tacoing. I have not used it without a 45 on the bar also. Bending is not covered under the 90 warranty either.
Date published: 2020-01-26
Rated

3

out of

5
by
Chris90
from
10's are too thin
The 45's-25's are great but go with a thicker plate for your 10's. Have had my Rogue Echos for less than 2 months and the 10's are already "tacoing". They have never been dropped without 45's on the bar also. Rogue warranty does not cover bending so don't trust that either.
Date published: 2020-01-24
Rated

5

out of

5
by
Henryabo
from
Great bumpers
I bought Rogue Echi bumpers month ago and i am very satisfied with them. Probably in the future I will buy Rogue Ohio barbell also, because my cheap no name China barbell allready is bent.
Date published: 2020-01-23
Rated

5

out of

5
by
tsmith321
from
Perfect for what I needed
I am a novice lifter and wanted something that works great, but doesn't break the bank. Sure the competition plates are nicer, but I'm not Oly lifting. If you are thinking about making this purchase and are undecided, rest assured these plates don't disappoint. Remember most of these plates if not all of them are made in China. You'll pay a premium for plates made in the US. Regardless, these get the job done and look great as well.
Date published: 2020-01-09