Durometer Rating
Softer = More Bounce
Harder = Less Bounce
Rogue MIL Spec Echo Bumper
A budget-friendly bumper plate.
Rogue's MIL Spec Echo Bumpers offer gyms a new style-variant from our cost-efficient Echo plate line-up. Available in pairs or in three standard sets (130 LBS, 230 LBS, 260 LBS), these multi-purpose plates feature a quality rubber construction, stainless steel hubs, and an all-black finish with raised Rogue branding and weight indications. Like the rest of the Echo series, they've also been approved for use in the U.S. Army's new Combat Fitness Test.
All plate sizes measure an IWF-standard 450mm in diameter and have a +/- tolerance of 1% of the claimed weight. The Shore A durometer rates at 90 for the 10LB and 15LB plates and 88 for the others, ensuring a consistent, minimal bounce on the drop, rarely seen in an economical bumper plate.
Echo Bumpers can serve an athlete reliably in a garage gym, or help a gym owner save money equipping a school weight room or large-scale training facility. As proven workhorses, the Echos will not disappoint.
Other Echo Plates:
Browse More: Bumper Plates Available from Rogue
Specifications:
Multi-Purpose Bumper Plates
Available in Pairs or Sets (130 LB, 230 LB, or 260 LB)
Stainless Steel Insert
Diameter 450MM
Collar Opening: 50.6MM +/-0.2MM
Durometer: 88-90 - Minimal Bounce
Color: Black w/ Black Rogue branding and weight indications (raised lettering)
ACFT Approved
Shipping Zone Map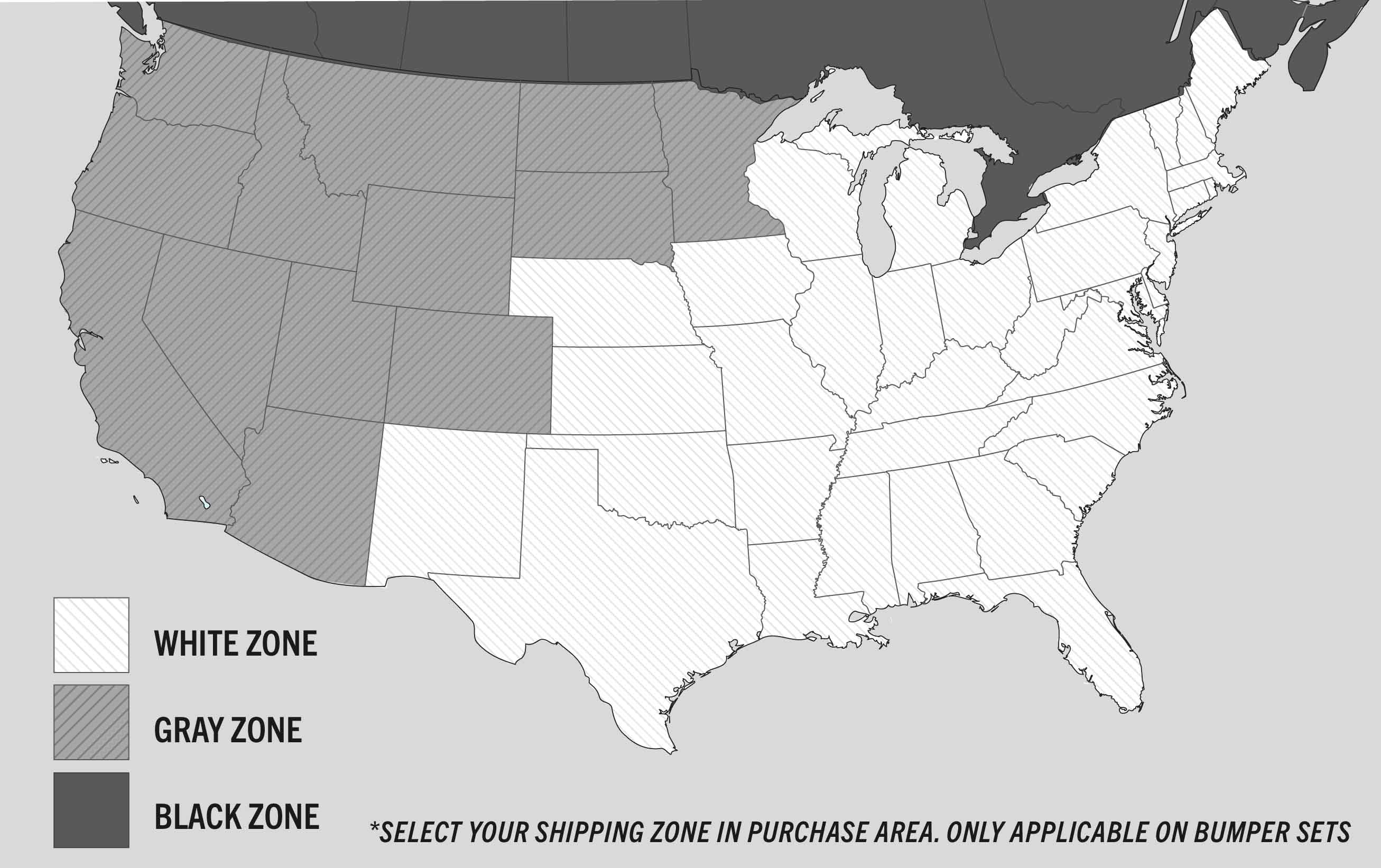 Key Features of the Rogue MIL Spec Echo Bumpers
1

Quality Construction

Designed with durability and a dead bounce in mind, MIL Spec Echo Bumpers have stainless steel inserts surrounded by quality rubber, with a tested shore A durometer of 90 (for the 10LB and 15LB plates) and 88. The five weight increments all measure the IWF-standard 450mm in overall diameter, and feature a matte black finish and raised black lettering for the Rogue logo and LB weight indications. The width of each plate depends on its weight, as follows: 10LB Plate = 0.83" 15LB Plate = 1.2" 25LB Plate = 1.6" 35LB Plate = 2.07" 45LB Plate = 2.72"

2

Approved for the new Army Combat Fitness Test (ACFT)

This product has been officially approved for use with the United States Army's Combat Fitness Test, a 6-event readiness assessment that's replacing the previous 3-event Army Physical Fitness Test in 2020. The grueling new ACFT is neutral across all genders and age groups, and includes a strength deadlift, standing power throw, hand-release push-ups, sprint/drag/carry, leg tuck, and a 2-mile run.

3

Fast Rogue Shipping

The Rogue Shipping System allows you to track your order from the time you place it to the time it hits your door. Order today, track today.
Add to Registry

Please choose the registry you want to add this product to:
Rogue MIL Spec Echo Bumper
is rated out of
5
by
34
.
Rated

5

out of

5
by
LTRO
from
Great Price Point
I have used these bumpers for 2 months and are exactly what you would expect from a budget bumper plate. I do limited Oly work, mostly cleans. They drop well, are not bouncy or obnoxiously loud and I have not seen anything with the tens that other comments are alluding to. They compare favorably to the HG 2.0's and are much more available (during COVID) than the HG's. Being slightly cheaper helps as well.
Date published: 2020-10-08
Rated

5

out of

5
by
Stag
from
Great product
Durable, reliable product expect nothing less from rogue
Date published: 2020-10-07
Rated

5

out of

5
by
RobOlve2983
from
Great Quality
Great quality bumpers. Decided to pull the trigger on these once they came available. Definitely worth the RETAIL price not the resale price.
Date published: 2020-10-04
Rated

1

out of

5
by
heins77
from
Regret buying them
The 10's are not good at all. Very flimsy and will bent and sit crooked on the bar if just using them alone. Wish I had bought paid better attention when buying and purchased sets to match what I already have. Will never buy the MIL Spec Echo again.
Date published: 2020-09-28
Rated

5

out of

5
by
Mwww
from
Perfect
Amazing price compared to any other bumper plates .
Date published: 2020-09-28
Rated

1

out of

5
by
rchang
from
Warping
The 10 lbs bumpers I received started warping just sitting on weight pins with minimal use. I've tried to flatten them out by putting other plates on them overnight but they always return to a warped state.
Date published: 2020-09-23
Rated

4

out of

5
by
Purkerss
from
Scuff easy
I'm using these in the garage gym with some horse stall mats for flooring. One time when taking the plate off the bar the plate rolled off the mat and onto the concrete, it was immediately damaged. The damage is mostly aesthetic but still frustrating given the equipment is a month old.
Date published: 2020-09-23
Rated

4

out of

5
by
dtinoco32
from
Work great.
I've used these plates for about two months now and look and work great! The 10s are getting a little bent with only two months of use but luckily they have a warranty. Great work Rogue.
Date published: 2020-09-22