Durometer Rating
Softer = More Bounce
Harder = Less Bounce
Rogue Echo Bumper Plates V2
A budget-friendly bumper plate.
Rogue Echo Bumper Plates have an IWF standard 450MM diameter, minimal surface imperfections, and a weight within 1% of its target. Combined with stainless steel inserts and quality virgin rubber, the Echos offer a dead bounce and durability rarely seen in an economical plate.
Echo Bumpers are available in pairs or as sets. Fully equip a new garage gym or save money supplying a school weight room or large training facility. If you're looking for plates that will be reliable workhorses at a reasonable price, the Echos will not disappoint.
Approved for the new Army Combat Fitness Test (ACFT)
This product has been officially approved for use with the United States Army's Combat Fitness Test, a 6-event readiness assessment that's replacing the previous 3-event Army Physical Fitness Test in 2020. The grueling new ACFT is neutral across all genders and age groups, and includes a strength deadlift, standing power throw, hand-release push-ups, sprint/drag/carry, leg tuck, and a 2-mile run.
See more: Plates available at Rogue.
Shipping Zone Map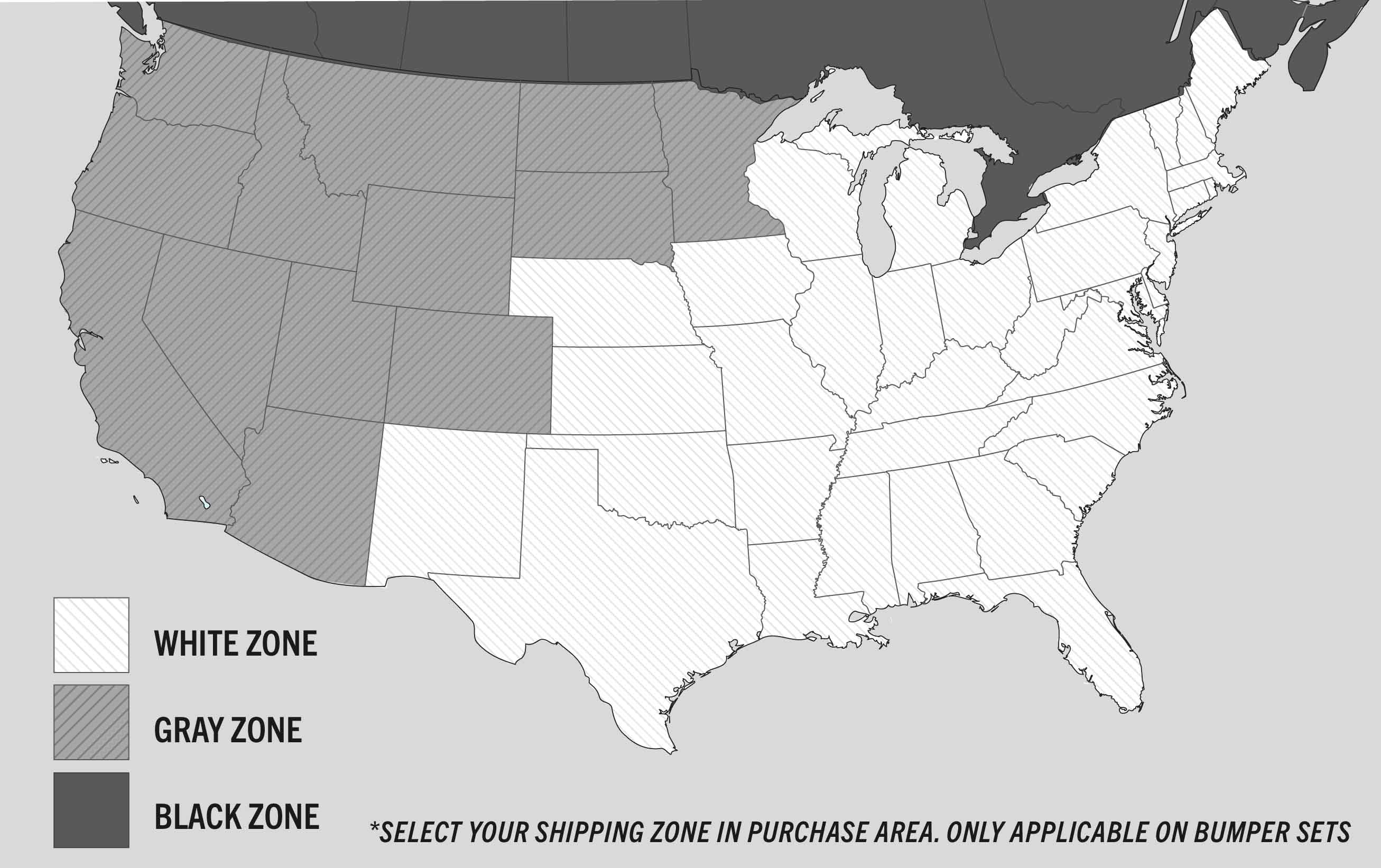 Specifications:
Diameter: 450MM (+/- 3MM) / 17.72" (IWF Standard)
Collar Opening: 50.6mm +/-0.2mm
Stainless Steel Inserts
Weight Tolerance: +/- 1% of claimed weight
Minimal Bounce
Imported from China
Warranty: 10-15LB variant plates are warrantied for 90 days and are not intended or warrantied if dropped on their own. The 25-45LB variants are warrantied for 3 years.
Add to Registry

Please choose the registry you want to add this product to:
Rogue Echo Bumper Plates V2
is rated out of
5
by
425
.
Rated

5

out of

5
by
ACG724
from
Excellent Bumper Plates
Love the design and quality of these plates. Super thin, balanced, look fantastic and fit the Ohio Bar perfectly. I know that it is beyond competitive to get your hands on anything fitness related, but if you happen to see these in stock, do yourself a favor and grab some!
Date published: 2020-07-30
Rated

5

out of

5
by
Kevinkolo
from
Great Bumper Pates!
When my local gym closed a while back, I decided it was time to finally put my home gym together. Best decision I ever made was to stalk the website and order all ROGUE equipment. The quality and Look of these bumpers is amazing. Couldn't be happier
Date published: 2020-07-27
Rated

5

out of

5
by
Spitt
from
Well made great color
Always wanted to add to my collection. Weights are weights but the color, design and the fact that they are bumper plates makes lifting all the more fun.
Date published: 2020-07-23
Rated

4

out of

5
by
CJOdos
from
Cool bumpers
Bought a little while back and got em in a couple weeks ago. Weight is almost perfectly spot on, dead bounce, and they fit my ohio bar like a glove. Had some cosmetic issues, a flat spot and some missing paint but they work as intended. I honestly expected slightly higher quality standards but these aren't competition bumpers and they're not bad by any means. Reached out about the issues and Dan in CS helped me out. I'll definitely get some more in the future.
Date published: 2020-07-22
Rated

5

out of

5
by
Shatha
from
Quality ECHOs, Pretty Colors
You enjoy your workouts more when you enjoy the space you're working out in. For me, that means bright colors. So when I was shopping for colored bumpers and saw these I knew I had to have a set and I've loved them. They've certainly brightened up my pandemic work outs.
Date published: 2020-07-21
Rated

5

out of

5
by
Deepak
from
Super
I bought bumper plates 2 month ago it's good quality and nice colors I bought 25 n 35 pounds I still needs 45 lbs I wish I get it soon because I'm not going to da gym at least few months because of virus n ppl stop buying 45 so I can buy more n rouge is best quality plates I recommend everyone whoever like to do exercise use rouge
Date published: 2020-07-20
Rated

5

out of

5
by
That Danny
from
Look great, function well, touch delicate..
I highly recommend these bumpers! These bumpers slide on to the sleeve with ease; we are talking silky smooth. They're easy on the eyes. And while these plates are firm, they're soft enough to not disturb the neighbors when you deadlift. Additionally, their diameter is large enough to protect the Machined Steel Plates if you'd like to couple to them together. Beware they get dirty and if you allow them to 'hit' or 'fall' on to a tough surface, it will leave a mark. It's a tool, not jewelry, so don't think twice.
Date published: 2020-07-16
Rated

4

out of

5
by
Devildog1775
from
Good bumpers but has quality issues..
These are awesome bumpers for the price however, quality seems to be overlooked. I purchased 2 sets of the 15-45 lb pairs and majority of the bumpers has some kind of "flaw" ie scuffs, chunks of rubber coming off and scratches. Dont get me wrong, i know they are meant to be used and will eventually have wear but it would be nice if it came in a better condition. Maybe package them better? double box? Regardless, ill give it 4 stars.
Date published: 2020-07-13