Rogue Fleck Plate
Rogue's 90 durometer LB Fleck Plates are equipped with a 304 stainless steel hub insert (50.4mm diameter) and held to a strict +/- 1% weight tolerance standard. Built for long-term durability and minimal bounce on the drop, these quality bumpers also include a new black + color fleck finish—- a nice change-up from traditional full color plates that still offers easy plate weight identification from a distance.
All Rogue Fleck Plates are the same 450mm in diameter, and can be ordered in individual pairs of full sets (see the order menu for options). Backed by a 24-month warranty.
Plate Breakdown: Weight, Color & Width
10LB - Black & Grey, 0.85"
15LB - Black & White, 1.2"
25LB - Black & Green, 1.6"
35LB - Black & Yellow, 2.08"
45LB - Black & Blue, 2.76"
55LB - Black & Red, 3.02"
See Also:
Specifications:
Diameter: 450mm (+/- 3mm) / 17.72 inches
Collar Opening: 50.40mm / 1.98 inches
304 Stainless Steel Inserts
Weight Tolerance: +/- 1% claimed weight
Durometer: 90
Minimal Bounce
Black + Color Fleck Finish
Imported from China
See More: More Rogue Bumper Plate options
Shipping Zone Map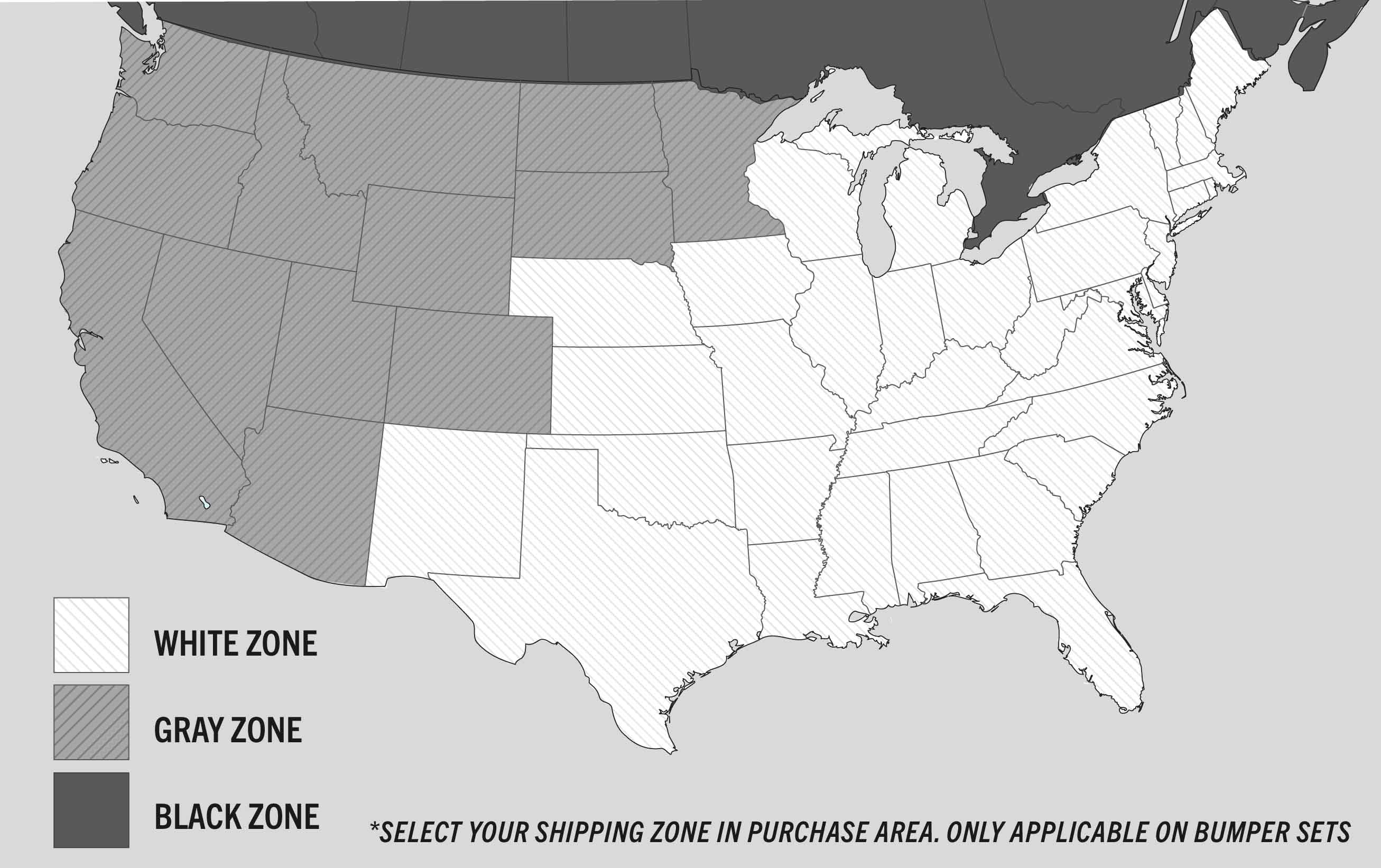 Add to Registry

Please choose the registry you want to add this product to:
Rogue Fleck Plate
is rated out of
5
by
38
.
Rated

5

out of

5
by
gian
from
Look good, Also better than the V2
I bought these about a month ago. Good quality, seem stronger/more durable than the V2
Date published: 2020-08-04
Rated

5

out of

5
by
Felo
from
Great plates
Finally I got what I want The best bumper plates Love them !!!!! Now waiting for my Ohio Bar 2 more days !!!!
Date published: 2020-08-03
Rated

5

out of

5
by
1Adam12
from
The Amazing Flecks!
I absolutely love having the addition of these 45 lbs plate to my Fleck plate set up. Extremely low bounce and look awesome!
Date published: 2020-07-30
Rated

5

out of

5
by
innateliuser
from
Fun, approachable plates!
The residents at my apartment complex have worked together to create a home gym space for shared use. Many of them have only recently begun lifting weights, and the fleck plates were a huge part in getting them started. The fun colors are approachable and non-intimidating. Trying to get another set (with more 10s, 15s, and 25s) so that more people in my building can enjoy them together. Thanks Rogue! Really broad fitness appeal, the plates are amazing!
Date published: 2020-07-27
Rated

5

out of

5
by
JMcK
from
Great plates
Nice plates, very low bounce on my platform- would not recommend for concrete unless you're ok with them looking like s__t after a few drops.
Date published: 2020-07-22
Rated

5

out of

5
by
Derbington
from
Great product
Plates look very nice and shipping was really quick.
Date published: 2020-07-17
Rated

5

out of

5
by
leonardooliv
from
Excellent Product
this is with out a doubt the best bumper plates one can ask for. The design makes them look clean. I have seen other post where they said the color was not what was advertised but all of my pairs came with no issues. The only issue I had was finding them in stock but its understandable with all the orders everyone is placing.
Date published: 2020-07-12
Rated

5

out of

5
by
The Saavy Fam
from
Love my flecks!
Received these plates about a month ago. Very happy with them!
Date published: 2020-07-08