Rogue Rigs & Racks
---
---
Rogue offers 2 different steel configurations: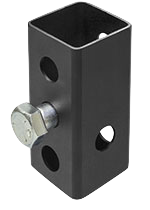 Construction Specs:
3" x 3" Steel Tube - 11 Gauge Steel - 1" Hardware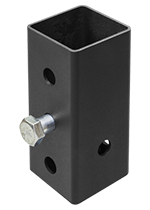 Construction Specs:
3" x 3" Steel Tube - 11 Gauge Steel - 5/8" Hardware
*Crossmembers are compatible with the Infinity Series
Our racks, rigs, and stands have become our most iconic ambassadors, and it's not hard to understand why. Over the past decade, we have continuously worked to design and build systems that are as versatile as they are durable—giving athletes stability and security without ever limiting their training options. We've developed distinct models to provide a range of choices suited to the training goals and budgets of any gym owner. Additionally, each unit can be fully customized thanks to a wide array of exclusive accessories and attachments.
Rogue rigs and racks have been staples of major competitions like the CrossFit Games and the Arnold Strongman Classic. They're trusted in the weight rooms of hundreds of teams at the high school, college, and professional level, not to mention thousands of garage gyms around the world.
The Monster Series (3x3" 11-gauge steel, 1" hardware) is designed as our top-tier, maxed-out option for high-performance strength training. Its close cousin, the Monster Lite Series (3x3" 11-gauge steel, ⅝" hardware) is Rogue's hybrid workhorse, combining the bulk of the Monster with the ⅝" holes & hardware. Power racks and squat stands from both the Monster and Monster Lite series are now available not only in a range of height and depth options, but in your choice of custom color finishes, as well.
For large facilities, the most common Rogue rig configuration (for Monster Lite or Monster) uses alternating 4' and 6' crossmembers for squat/press stations and pull-up stations. These units can come configured as either a stand-alone pull-up rig or as a wall-mount unit.
Our rigs, racks, and stands all come with compatible J-Cups, band pegs, and hardware. Many configurations enable convenient plate storage for max space efficiency.
Click on any of the Rogue lines above to start exploring and comparing your options, or contact us for help selecting your system.